09/12/2021
Posted by:

webmaster

Category:

Uncategorised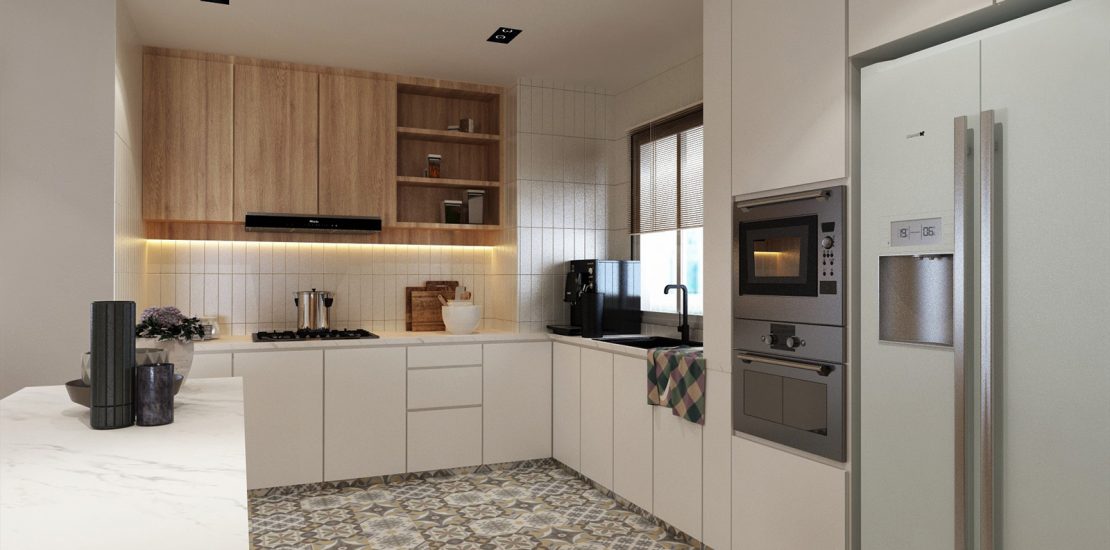 There are many kitchen renovations that won't break the bank and can be done on a budget, whether you're a kitchen enthusiast or a kitchen novice. Kitchen renovations do not have to be costly to give your kitchen a new look—all you need is some creativity and time! You can't leave your kitchen exactly as you found it—constantly it's changing! Kitchen renovations are fantastic because they can both refresh and increase the value of your kitchen.
A kitchen renovation does not have to be extensive to yield results. Consider painting your kitchen walls or changing the cabinet hardware if you need a quick kitchen renovation idea. These kitchen renovation ideas are simple to implement and do not require a lot of time or money. They will also give your kitchen a new look. Once you've completed your kitchen renovation project, it's time to move on to your next kitchen renovation project. You can't have a kitchen that stays the same for years at a time; it has to evolve! Let's take a look at some budget-friendly kitchen remodeling ideas.

1. Painting the Walls of Your Kitchen
Painting your kitchen walls is a great way to update the look of your kitchen without spending a lot of money. Consider using a different paint finish or painting the walls a different color. If you're looking for a simple kitchen renovation idea, consider painting your kitchen walls! Painting the kitchen walls is a little different than painting the rest of the house. Cooking can produce moisture, grease, and smoke, which can have an effect on the entire area, including the walls.
Here, we'll go over everything you need to know about painting your kitchen, such as what color might be best for your kitchen, how to prepare the room, what type of paint you'll need, and how to finish the overall look.
2. Replace Your Cabinets Hardware
Changing your cabinet hardware is another inexpensive way to update the look of your kitchen. To give your kitchen a new look, replace the cabinet knobs, pulls, or handles. This is a great kitchen renovation idea for those who do not want to do a complete kitchen renovation. Changing the doors, drawer fronts, and end pieces on your cabinets to give your kitchen or bathroom a new look without removing the existing cabinet boxes is what refacing is all about. Surfaces can be sanded, primed, and painted to change the appearance of your cabinets. However, refacing, which involves purchasing new doors, drawer fronts, veneers, and end panels, is a simpler option.
When you reface your cabinets, you can still choose new materials, colors, and door styles. However, those details will only be present in the new doors, rather than throughout the cabinet construction. Because the cabinet doors define the appearance of your cabinet setup, replacing only the doors and drawer fronts makes sense. When you want to update the look of your kitchen or bathroom, you can choose from a variety of cabinet refacing options, such as shaker door styles and raised and recessed panels.

3. Include a Kitchen Island
At the very least, an island adds counter and storage space right where you need it: at the crossroads of your kitchen's cooking, cleaning, and food-prep zones. When outfitted with fixtures and appliances such as a sink and cooktop, or bar stools for dining, an island can become the focal point of the room. Builders and designers say that adding an island provides more bang for your buck than almost any other kitchen upgrade.
A kitchen island is an excellent way to increase functionality and storage in your kitchen. A kitchen island can also serve as a social gathering spot for family and friends. Consider adding a kitchen island as a kitchen renovation idea that will increase the value of your home.
4. Replace Countertops
Installing new countertops is an excellent way to update the look of your kitchen. You can get new kitchen countertops in a different color or a kitchen countertop with a different pattern. Another quick kitchen renovation idea to give your kitchen a fresh new look. Countertops can dramatically improve the look of a kitchen or bathroom. They can be coordinated with the walls, flooring, and decorative items in your home, and they can convey the mood you want to create.

5. Include a Hearth
You are aware that the kitchen is the focal point of the home. Even if you've carefully planned another area of your home for a party, guests always end up in the kitchen! Because the kitchen is so popular with visitors, it's a good idea to make it as warm and inviting as possible. A fireplace is one way to achieve this feeling. It's not as strict as you might think. While fireplaces in kitchens can add a more traditional element to your space, they can also be very modern. Adding a hearth will give your kitchen an entirely new look, and it is one of the most cost-effective kitchen renovation ideas you can implement. A hearth will also improve the functionality and warmth of your kitchen. This kitchen renovation idea is ideal for those on a tight budget who want to modernize their kitchen.
Conclusion
The kitchen has always been the heart of every home. As such, it makes sense to plan your kitchen renovation ideas around how you can make this space more functional and welcoming for family and visitors alike. We hope these 5 kitchen renovation ideas will help get your creative juices flowing so that you can find a design and budget-friendly option that meets all of your needs! If we've missed anything in our list, please let us know in the comments section below. Our goal is to provide helpful information about kitchen renovations Singapore options with minimal stress or hassle on behalf of homeowners trying to do their own remodeling without breaking the bank.


If you're looking for more ideas to transform your kitchen with minimal cost, check out mrd.com.sg for all of your DIY and remodeling needs!