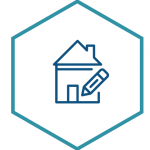 With a team of local professionals specialised in interior design in Singapore, we always endeavour to deliver the best makeovers for your property. Our cost-effective makeovers utilise thematic interior designs and the latest appealing e-signs for both residential and commercial property owners in Singapore.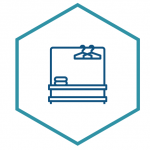 Reno Diary provides the best deals on renovation material costs, with rates that are almost identical to wholesale prices in Singapore. This is owing to our largest showroom at Gambas, the magnitude of our remodelling work, as well as the support of our trusted suppliers.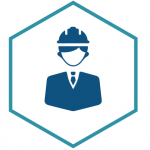 As a team of seasoned interior designers and ex-contractors with over a decade of experience under our belt, we maximise home restoration through smart interior designs. We also produce video content on
interior design in Singapore
for our My Reno TV channel.
OUR TOP RENO PACKAGES
Easy makeover with our thematic packages of modern luxury interior design in Singapore
OVER 1,000 SATISFIED HOMEOWNERS
Here's what our clientele has to say about us and our services of interior design in Singapore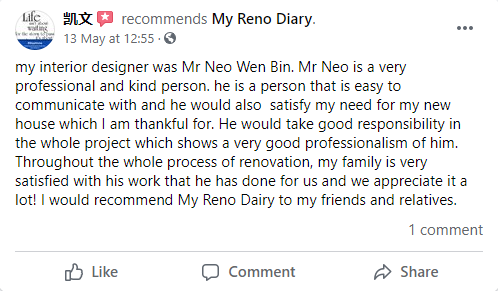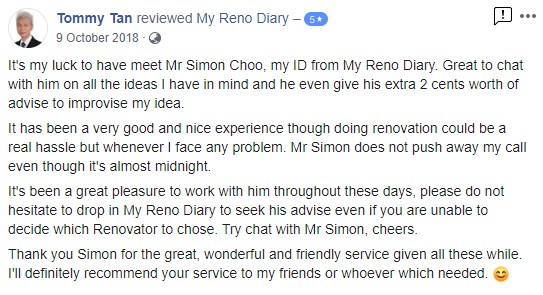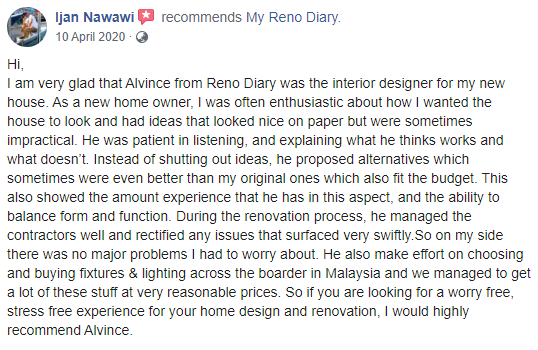 PRACTICAL GUIDELINES FOR YOUR INTERIOR DESIGN PROJECT
If you wish to make the most out of your space, there are specific interior design elements that will help you plan it well and make your home feel like a safe haven. Therefore, take the following areas into account before embarking on any projects of interior design in Singapore.
The budget and timeline you have for the interior design project

The amount of time you will be spending in that space

Customer reviews of interior design firms shortlisted for the project

The firm portfolio and gallery

The product quality and brand that will be used during the project

If you and your interior designer are on the same page about the project

Project details related to functionality and convenience

Layout and orientations suitable for the surroundings
Why Do You Need a Professional for Interior Design in Singapore?
If you want to upgrade the appearance of your property, whether it is a home or a commercial space, you should consider hiring an interior designer. The following signs indicate instances where you require the services of a professional.
You are unfamiliar with the renovation guidelines.

There is not enough time to spare.

You want to improve the appearance of your property but are unsure about where to start.

You are seeking a unique interior design.
In case any of the above sounds familiar, let us know how we can help you.