06/11/2023
Posted by:

webmaster

Category:

Uncategorised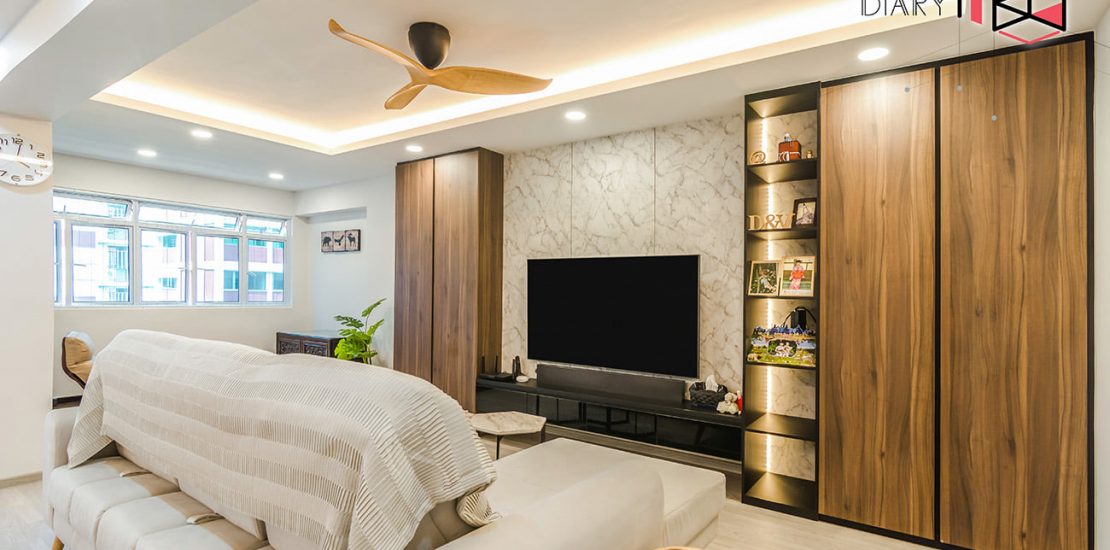 Are you thinking of remodeling your house, but not sure who to go to? Well, you might think that a contractor is too expensive, and you can always just DIY the whole thing.
While you might think that you can do your own renovation Singapore work, the truth is that there are a lot of factors that could make it difficult for you to finish on time and on budget. This is because renovation jobs are very complex, and require a lot of planning.
Why Hire a Professional for Your Office Renovation?
While you might consider tackling your office renovation project on your own to save costs, the reality is that these projects are complex and require meticulous planning. You might find it challenging to stay on schedule and within your budget without the expertise of a professional. So, what's the truth? Achieving a successful office renovation project in Singapore necessitates the involvement of the right office interior design company, and simply going for anyone won't suffice.
How to Find the Right Office Interior Design Company in Singapore?
If you're looking to complete an office renovation project efficiently, this article is your comprehensive guide to finding the perfect renovation contractor in Singapore. Even if you currently have no renovation project in mind, the insights provided here are valuable for your future reference.
Selecting the ideal home renovation company is a decision that involves several considerations. To start, determine your budget and the specific work needed. Once these details are clear, begin researching various companies, comparing their services, reading reviews, and checking references.
Why Is Choosing the Right Renovation Company Crucial?
Several factors make selecting the right renovation company of utmost importance. First and foremost, you want a reputable company with a proven track record. You also need to ensure the company is certified and insured. Experience in the type of renovation you're planning, such as kitchen renovations or office makeovers, is essential. Choosing the right company assures that your project will be completed on time and on budget, with a warranty to guarantee the quality of their work.
What to Keep in Mind When Searching for a Renovation Company
When you're ready to embark on your home renovation project, keep these key considerations in mind to find the perfect renovation company:
Seek recommendations from friends, family, and neighbors who have recently completed similar projects.
Thoroughly research each company, read online reviews, and ask questions about their services and process.
Verify that the company is licensed and insured to protect your interests in case of any issues.
Obtain quotes from multiple companies to ensure you receive the best value for your investment.
What Are Renovation Packages in Singapore?
Understanding the renovation packages available in Singapore is vital when planning your home renovation. Different packages cater to varying needs, so research is crucial before making a decision. Here are some of the common packages:
Basic Package
Consultation with a professional designer
Detailed renovation plan
Drawings and 3D renders of the proposed design
Assistance with material and fixture selection
Project management
Ideal for cost-effective updates, such as new flooring, fresh paint, and updated fixtures, in homes that are generally in good condition but require a refresh.
Full Home Renovation
Comprehensive design, construction, and finish work
Custom design tailored to your needs and budget
End-to-end project management
Perfect for a complete home transformation, with experts overseeing design and construction from start to finish.
Kitchen & Bathroom Renovation
Complete kitchen renovation, including new cabinets, countertops, appliances, and flooring
Complete bathroom renovation, including new fixtures, tile, and vanities
Interior Design
Comprehensive interior design service
Custom design tailored to your style and needs
Selection of colors, textures, and finishes
A wide range of furniture and decor options
Perfect for those seeking a cohesive and stylish interior design for their home.
What Are Singapore Renovation Ideas?
Renovation is an opportunity to transform your home, whether you're repairing damage, making additions, or completely remodeling. To ensure a successful renovation, thorough planning and execution are crucial.
Here are three creative renovation ideas to elevate your home in Singapore:
1. The Living Room: A Creative Retreat
Install built-in shelves for displays.
Add a cozy fireplace for warmth.
Incorporate inspiring colors and patterns.
Introduce natural light with skylights or large windows.
Choose comfortable and stylish furnishings.
Bring in greenery for color and life.
2. The Bedroom: A Sanctuary for the Soul
Choose a peaceful color scheme for walls and bedding.
Add plush fabrics for comfort.
Incorporate natural elements like plants or fresh flowers.
Create a calming ambiance with soft lighting.
Hang artwork that brings joy and relaxation.
3. The Kitchen: The Heart of the Home
Install new countertops to refresh your kitchen.
Upgrade kitchen cabinets for a new look.
Customize the wall colors to suit your style.
Create a welcoming gathering space for family and friends.
How About Office Renovations in Singapore?
When it comes to office renovations in Singapore, thorough planning is essential. Factors like space planning, budget, and timelines must be considered for a successful project. A well-executed office renovation can boost employee morale and productivity while creating an energy-efficient workspace.
4 Tips for a Seamless Office Renovation in Singapore
Define the Scope of Work: Clearly outline the project's scope, including work descriptions, timeline, and budget.
Get the Right Professionals: Hire experienced professionals who align with your budget and have a proven track record.
Allow for Flexibility: Expect some schedule flexibility to accommodate unforeseen delays and disruptions.
Don't Skimp on Details: Pay attention to every detail, from furniture placement to power outlets, to create a functional and stylish office space.
Getting an accurate renovation quotation is essential for any home improvement project. It helps avoid financial issues during or after the renovation. Various factors, such as project size, materials, contractor fees, and project duration, impact the quotation.
How to Get a Fair Renovation Quotation in Singapore?
To ensure you receive a fair and accurate renovation quotation:
Clearly define your project's scope.
Obtain quotations from multiple providers.
Get detailed information in writing.
Conduct thorough research and compare quotes before making a decision.
If you're seeking reliable and reputable renovation contractors in Singapore, MRD is here to help you turn your renovation dreams into reality. Our interior design services are thematic, reflect your personality and taste, and are cost-effective. With MRD, you can say goodbye to renovation stress and contact us to solve your interior problems. Reach out to us directly at 7 Gambas Crescent #01-01 Ark@Gambas Singapore 757087.