13/12/2022
Posted by:

webmaster

Category:

Blog Post, Commercial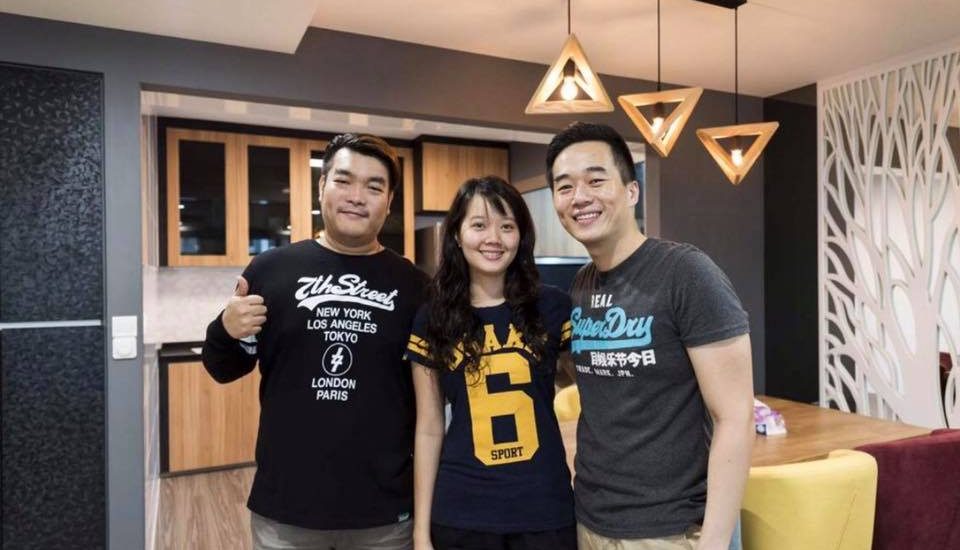 Designed by MyRenoDiary
If we classify the broad subject of interior design into two, the result would be residential and commercial interior design. This classification is based on applying design theories and practices to create spaces planned as a residence or a business. Commercial Design Company Singapore implements 5 important rules fundamental in all commercial projects to ensure smooth and flexible operations, make available the latest communication technology, and impart pleasing aesthetics.
What is the difference between residential and commercial interior designs?
Designed by MyRenoDiary
Residential
The vision, perspective, and needs for a residential interior design style are extensions of the inhabitant's personality and preferences. The project, whether a new home or renovation, will reflect the above in the structure. The attention is on activities such as creating or eliminating structure elements, optimal setting of windows, flooring designs, furniture design, interior decoration themes, and lighting.
The variation of residential interior design is mostly derived from the customer or owner's perspective, location, and environment. Interior designers employ high levels of skills and imagination to create the elements of interiors to build a structure for a habitat that will linger in people's memory without needing dramatic changes for long years.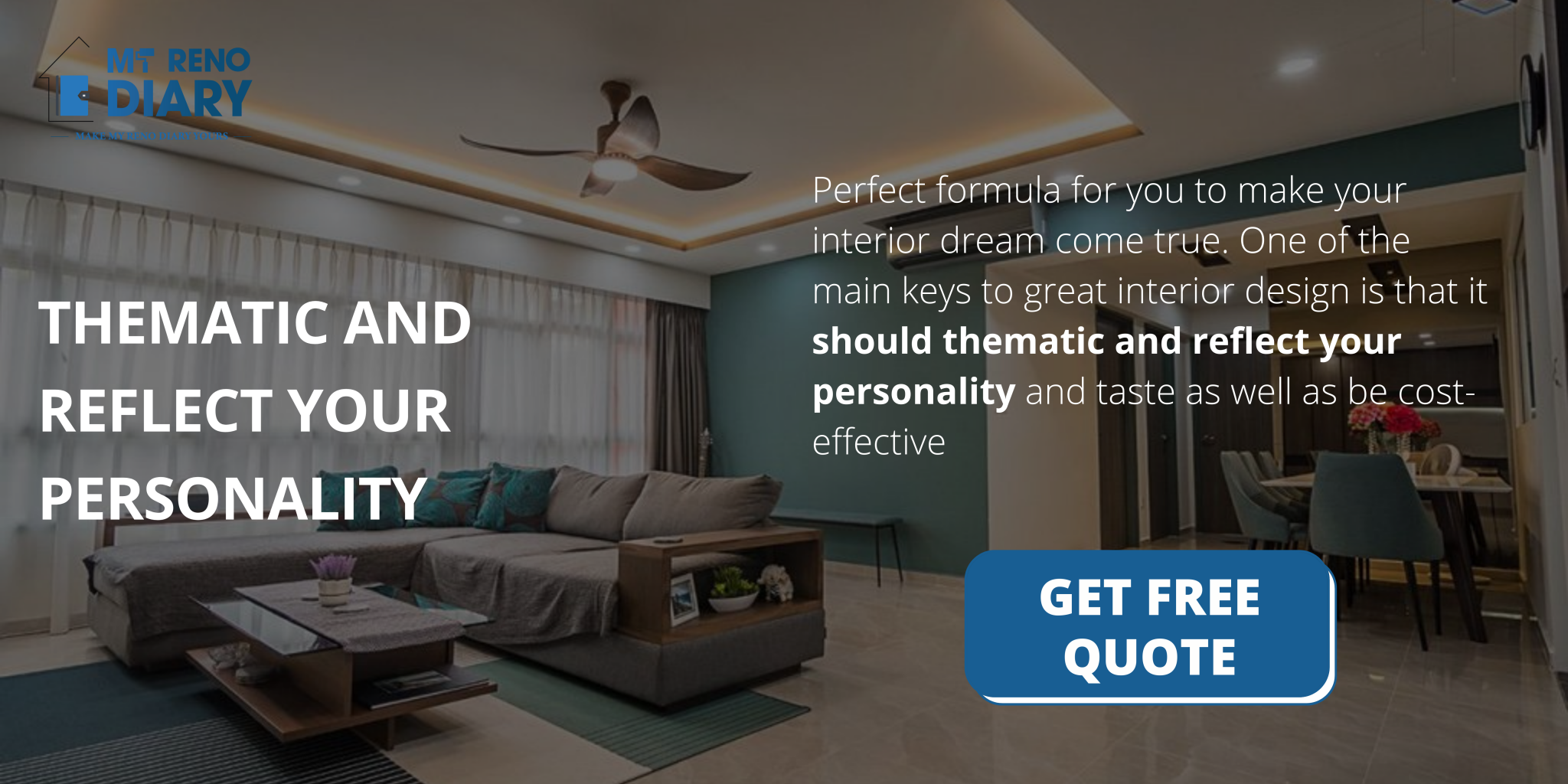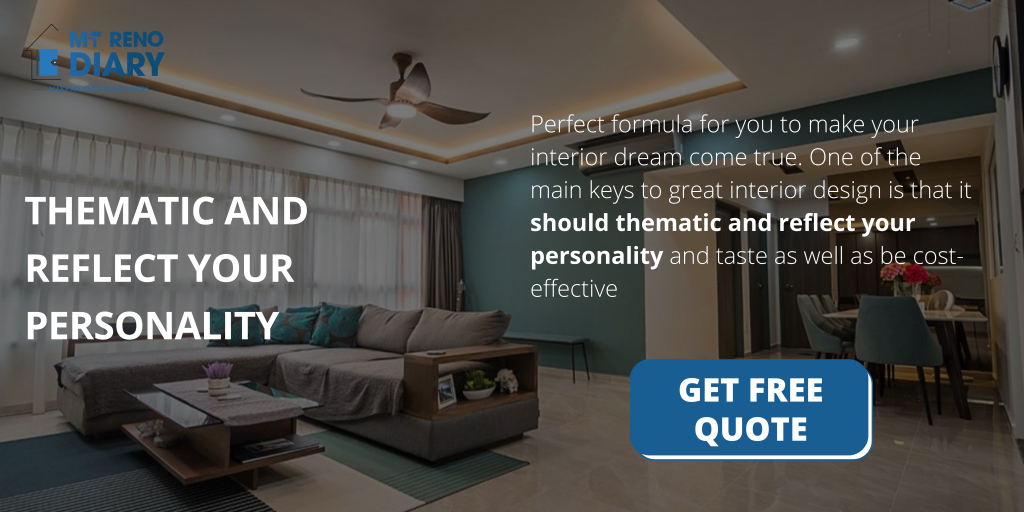 Commercial
On the other hand, interior design for commercial establishments pertains to setting up space for a business and the services they provide to its clients. This is the reason these setups have a different set of interior design parameters and needs. The application and scope for commercial interior design are extensive. They would include establishments like malls, cinemas, retail outlets, hospitals, schools, libraries, restaurants, hotels, pubs, cafes, office buildings, and others that fall under this category.
The interior design activities in commercial setups will include planning the spaces and how they are deployed separately for different processes. The interior design tasks would further include inserting branding elements inside and outside of the building, ensuring the flawless execution of day-to-day operations, and inserting telecommunications and technical advancements into the structural architecture.
What are the benefits of using MyRenoDiary service for your renovation?
Designed by MyRenoDiary
HDB approved the team for 10 years of cumulative experience.

Our renovation material cost is nearly wholesale, and we have the best deals in Singapore.

The design is guaranteed to be unique with the workmanship.

Why should you choose MyRenoDiary for your residential and commercial renovation?
Designed by MyRenoDiary
Flexible structures
Commercial establishments require the convertibility of interior space for versatile operations. This is purely applied to offices and retail outlets where you can juggle space and furniture according to the requirement of the day or season.
Implementation of technology
Implementing the latest technology seamlessly into the commercial establishment for functional ease is essential. While in the planning stage, it is important to consider the implementation of telecommunication, such as computer networking, telephony, and overhead media, to facilitate smooth business transactions.
Upgrading of aesthetics
Commercial Design Company Singapore considers aesthetic creativity for decorating interiors. The included elements will evolve with time but without affecting fundamental themes like brand colors.
Provision of customized spaces
For restaurants and hotels which are predominantly customer-based outfits, it is vital to make customers feel at ease and home by providing an environment and service which is their first choice. Creating spaces that please customers in a commercial environment will spell success for the business.
Provide safety
Safety is the last parameter but the most important aspect of commercial interior design. It is the paramount feature that protects the structure, and the same should be infused with interior design elements. For attaining a design, no safety regulation should be sacrificed. It is not just to meet the demands of statutory requirements but also an important obligation that the interior designer in Singapore owes to the client.
What MyRenoDiary do?
Our team comprises experienced project managers, interior designers, in-house drafters, and trusted suppliers who can provide the best interior design suited to homeowners' needs with budget-friendly costs. We offer a wide range of services:
Condo
Landed Property
Commercial Projects
MyRenoDiary Project Gallery
Designed by MyRenoDiary
Designed by MyRenoDiary
Designed by MyRenoDiary
Designed by MyRenoDiary
Designed by MyRenoDiary
Frequesntly asked questions
Designed by MyRenoDiary
Is there a free consultation you give? How can I get in touch with your service?
We offer a free consultation for office design and renovation.
What should I expect from an interior design firm and how do I work with you?
You should be prepared to enjoy the experience. The Letter of Agreement will be signed by decision makers once we are selected as your interior design consultant. To review the design concept for your office's interior design, we will discuss the project details with you.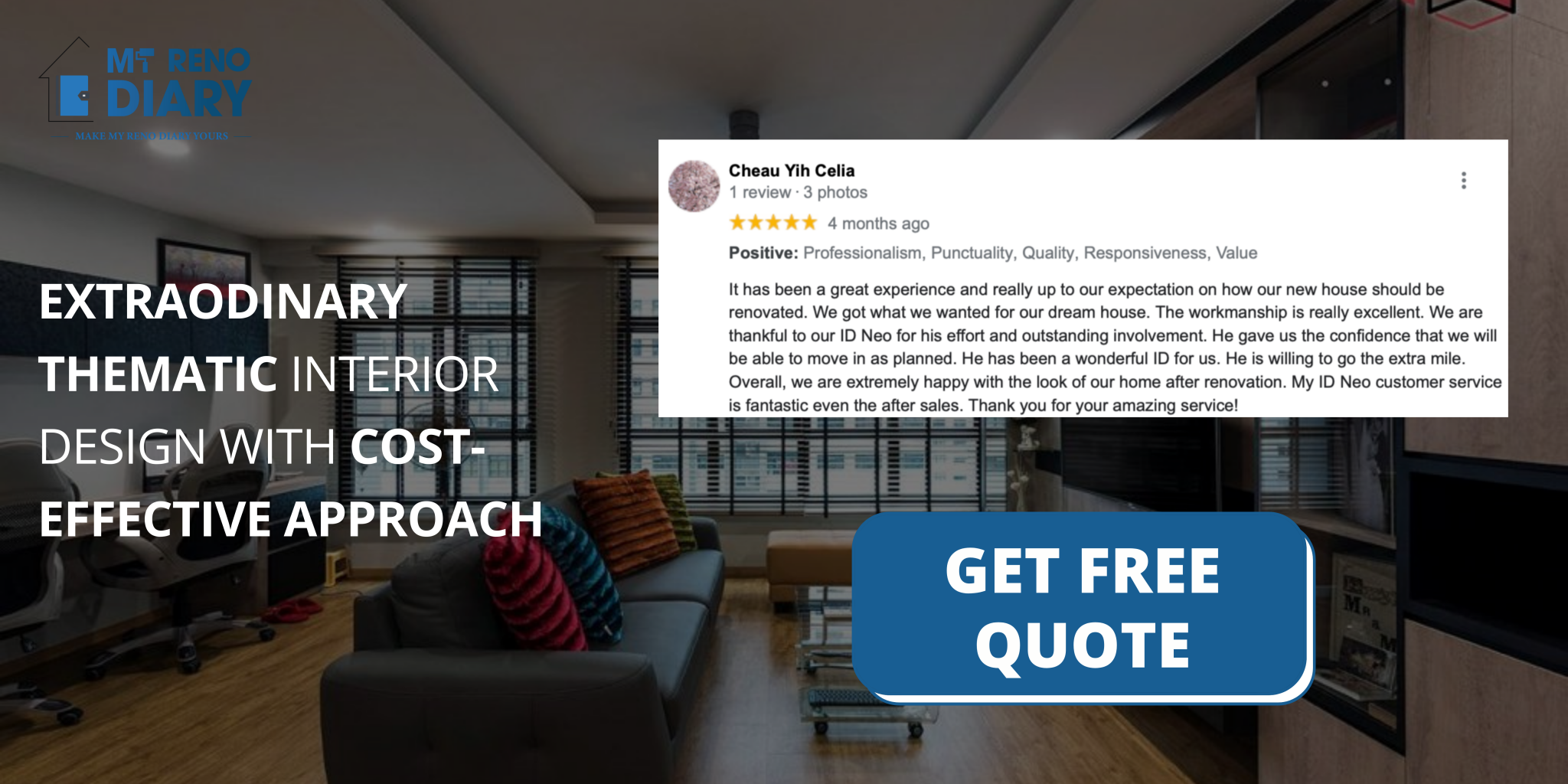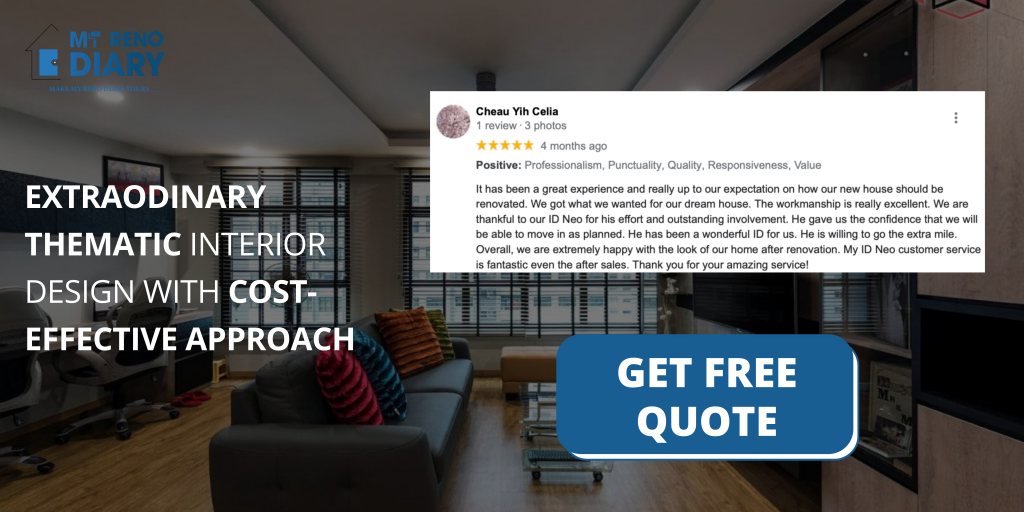 How long does a project take to finish?
Each project's scale and specification is unique. we have a general idea of the timing, but it depends on how fast you make your decisions. A project can take 3 to 8 weeks to complete.
Renovate your residential home and commercial space with MyRenoDiary
Designed by MyRenoDiary
We create a thematic design that reflects your personality, MRD Singapore is the perfect formula for you to make your interior dream come true. One of the main keys to great interior design is that it should be thematic, reflect your personality and taste, and be cost-effective.
With so many styles, trends and designs, choosing which one to go for are hard. With MRD, you can prevent this situation and get the best dream design you ever wanted but better. No more stress. Contact us here to solve your interior problems, or reach out to us directly at 7 Gambas Crescent #01-01 Ark@Gambas Singapore 757087.