05/10/2021
Posted by:

webmaster

Category:

Blog Post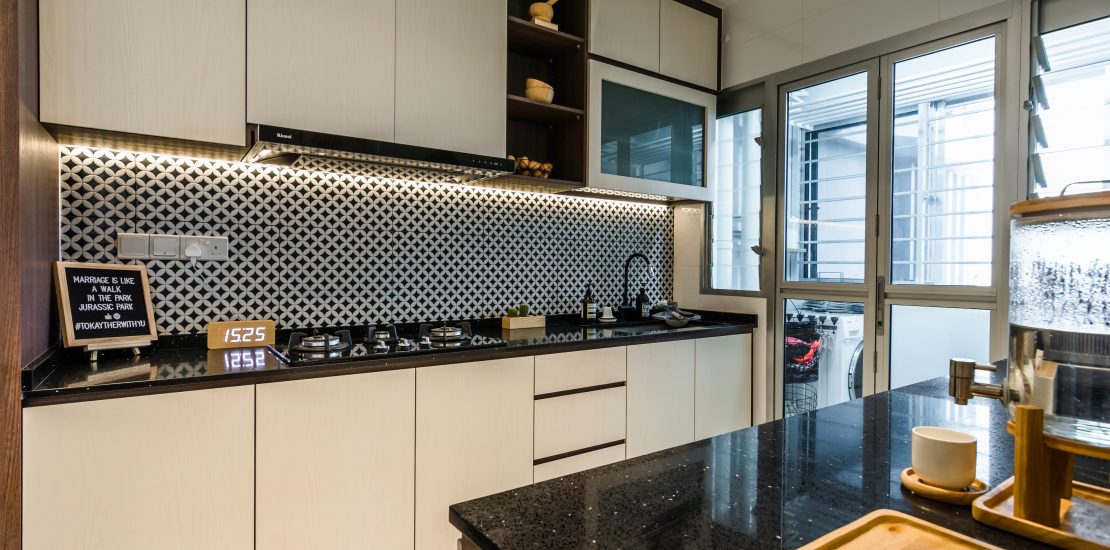 A kitchen is the heart of a home, and as such it's important to take care of this space especially at 4 Room HDB. Basic kitchen renovations can cost between $15,000 and $50,000 depending on materials and appliances installed.
If you're looking for help with your renovation project or just want some ideas about what to do in your current hdb kitchen design especially in Sembawang Singapore, we've got loads of articles that will be useful. There are tips on everything from how to keep your counters clean to how to spruce up an outdated backsplash.

Renovating a kitchen is not cheap
Renovating a kitchen is not cheap. The cost of materials will depend on your choice of cabinets, countertops, appliances and flooring. All of these factors will play a role in the cost.
we've put together an infographic to help you get started with estimating your project's total costs. You can also use it to see what other 4-room homeowners are spending on their renovations!
The average price range for kitchen renovations is between $15,000-$25,000. On the low end, this can get you new cabinets, countertops, appliances and flooring. At the high end of average costs you can expect to spend well over $40,000 for a custom interior design kitchen, new cabinets and appliances with marble countertops.
New appliances are one of the biggest expenses when it comes to renovations.
If you are planning on staying in your 4 room HDB for the long term it is worth spending a little extra in order to get energy efficient appliances.
The cost of flooring will depend on whether you choose wood, tile, marble or laminate.

Tile can be one of the most expensive options since it has to be installed by professionals, Tile is also a good option for bathrooms and laundry rooms as they are easy to maintain and clean.

Laminate is a great alternative as it is more cost effective and looks the same.

Wood floors will be some of the most expensive flooring options, especially if you choose hardwood instead of soft wood.

Exposed brick can add a rustic charm to any HDB kitchen and kitchen renovation project. Exposed brick requires less maintenance than other materials such as tile or marble that may need professional refinishing services on a regular basis. It also costs less because it doesn't require additional installation methods such as under-floor heating or waterproof plastering which drive up overall costs exponentially.

A sleek modern design is another way to upgrade your kitchen's look without spending too much. This contemporary design isn't for everyone, but it can be a great option if you are looking for something unique.

Plumbing fixtures are an important part of any home renovation.
Replacing your outdated faucet with a new one is not only functional but will also improve the aesthetic appeal of your HDB kitchen. The two most popular types of faucets on the market today are pull-out and pull-down sprayers which both add convenience to frequent tasks such as washing dishes.
Adding additional kitchen cabinets is another way to upgrade your current space without spending too much money.
Custom built kitchen cabinets will fit perfectly into your home while adding value and functionality at the same time!
One of the best things you can do to improve the functionality of your kitchen is to renovate your existing kitchen cabinets.
This way, you can find ones that are better suited for your needs and will give your HDB kitchen a more spacious impression without breaking too much bank. And yup, We also offer affordable services so you don't have to break the bank in order to get them done!

Tired of searching around for prices in sembawang Singapore? Then what you're looking for is right here!
Our dedicated team will help with all types of renovation projects like kitchen, bathroom or home siding. You'll be sure to enjoy their presence every step of the way until completion…
…so why not check it out today?