15/12/2021
Posted by:

webmaster

Category:

Uncategorised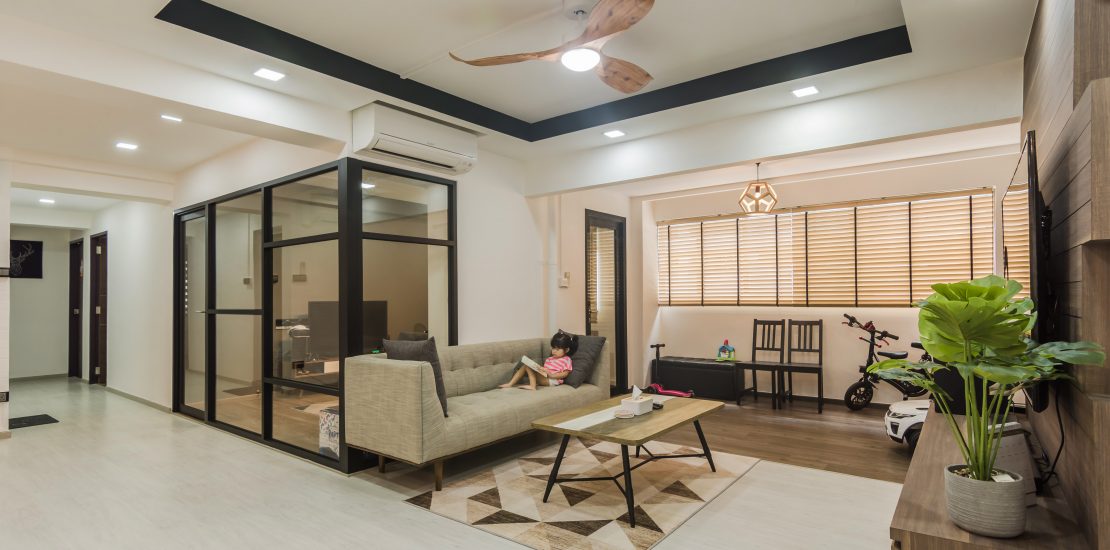 For many Singaporean homeowners who are looking for ways to spend their tax return, renovation is one place they go looking. A pleasant home makes it easy to greet the day, but that idea may fly out of the window if your space isn't what you need. Spending on Singapore renovation not only boosts up the value of your home, but also increases its functionality. The thing is, a lot of these renovation ideas can be expensive. So we looked into the most budget-friendly ones that will still give you the oomph you need!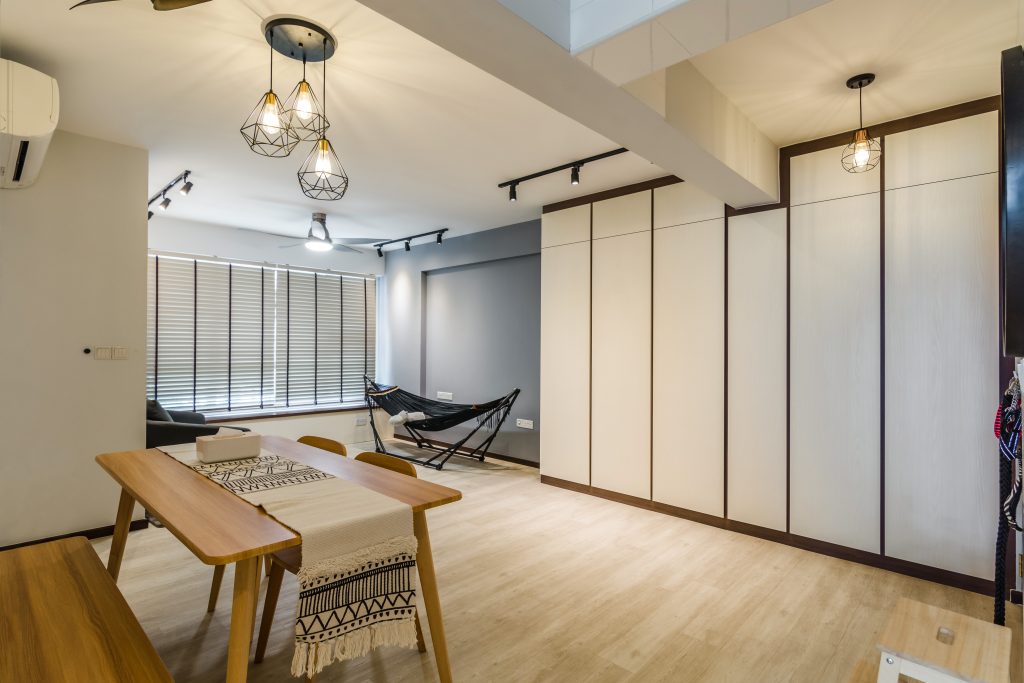 It is that time of year again where many Singaporeans would start planning for their renovation. However, what can be done to achieve a good Singapore renovation outcome without breaking the bank? 
There are many ways to renovate your home on a budget. You don't have to break the bank in order to give your home a new look. Here are some ideas that will help you save money while renovating your home.
Paint your walls instead of wallpaper.
One way to save money on your renovation is to paint your walls instead of wallpaper. Wallpaper can be expensive and it is not as durable as paint. Painting your walls also gives you the opportunity to personalize your home by choosing the colors that you like. If you are thinking of changing the wallpaper in your home, think again. Unlike paint, wallpapers are difficult to remove once placed on the walls.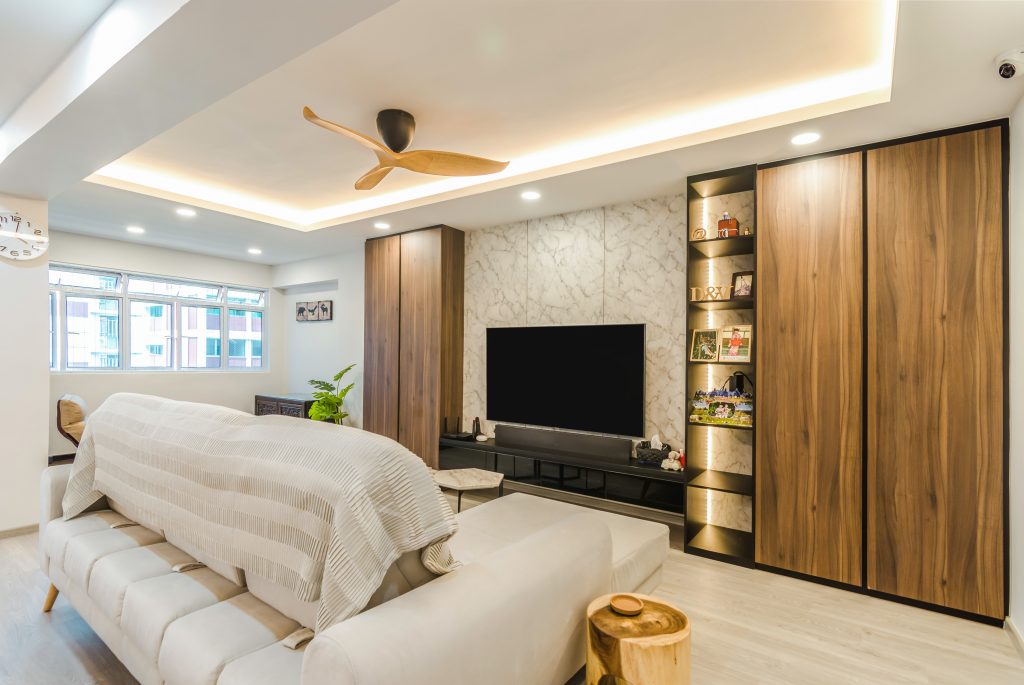 If you have a large family or pets then it is highly unlikely that they would be able to reside in that room for several weeks while the wallpaper is being removed and painted. Moreover, removing wallpaper also damages the walls and could lead to more repair works being required. So, save yourself some time and money by painting your walls instead of wallpaper.
Wallpaper can be expensive, and it's not as easy to install as painting your walls. Yet, many homeowners continue to opt for wallpaper because it is also an effective way to make changes in a room. 
But if you want to revamp and give the room a new look without changing the whole interior, then consider using paint instead of wallpaper. You can choose from thousands of colours and patterns that will fit your style, and you can even do it yourself if you're feeling adventurous.
Do your own demolition work.
If there are parts of your renovation that you can do yourself, such as demolition work, then go for it! Demolition work can be dangerous and time-consuming, so it's best to leave it to the professionals. However, there are some demolition tasks that you can do yourself without having to worry about the consequences. For example, if you want to remove a cabinet or a door, then you can do it yourself.
However, if you are planning to demolish the entire structure of your home, then it is best to leave it to the experts. Doing a full structure demolition can be dangerous, and it could also result in injury or even death if you are not careful. Doing your own renovation might save you money on your renovation but it comes with risks that must be considered before you proceed.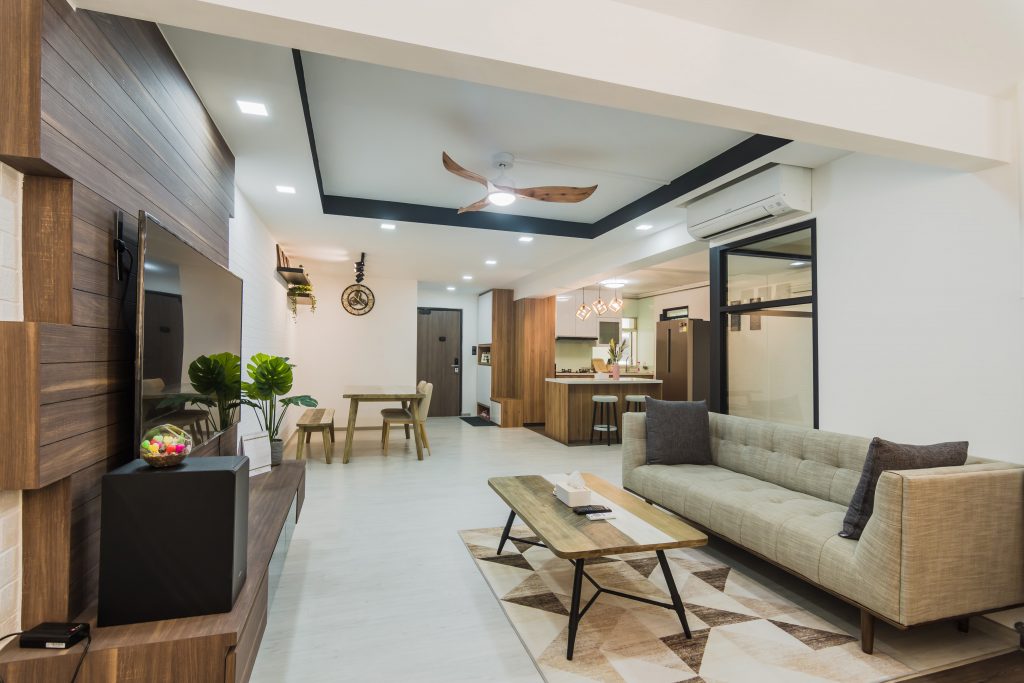 Renovating your home can be a daunting task, but it doesn't have to be expensive. There are many ways that you can renovate your home on a budget. Know what to do and what not to do when doing renovations on your own, especially when it comes to dangerous tasks such as full structure demolition. If you are creative and patient, then you can save money while achieving the look that you want for your home. So, don't be afraid to experiment and see what works for you and your home.
Distract yourself with things that you like.
Make sure to pick your battles when it comes to renovation ideas for your home. Not everything in your home needs to be renovated. Instead, budget for the renovation tasks that are more important than others. 
For example, if you want to update your bedroom but don't have the budget for it, then consider painting your bedroom walls a different color. This will give your bedroom a new look without having to spend too much money.
On the other hand, if you are renovating your kitchen, then it is best to budget for all of the necessary costs. This might include new appliances, cabinets, and flooring. These renovations are more expensive than just painting the walls, so you'll have to save up. 
If you can't afford everything on your wish list for your kitchen renovation, then consider prioritizing and finding ways to get the most important things at the top of your list.
Distract yourself from other things while it's being done by doing some personal development activities such as reading books, writing your thoughts out, playing music, watching movies or TV series, talking to friends, and taking up new hobbies. Anything that will keep you distracted is fair game. Sometimes it's nice to just relax and do something else while the work is getting done so that you can stay calm.
Conclusion:
If you are renovating your home, there are many things that can be done. It's not always necessary to follow the trends or do it in a traditional sense, sometimes all you need is paint or wallpaper for an update on your walls. Do some research and find out what looks good with other colors in the room before making any changes. 


Make sure to budget for renovations so that you don't get stuck paying more than anticipated! The most important thing when doing renovations is safety, make sure to keep yourself safe while working on projects around the house by being careful and using proper protective equipment such as gloves, goggles, masks, etcetera. If possible try to have someone else help you, this will save time and money.
If you're looking for renovation ideas in Singapore that can provide a wide range of services, from home design planning to a full-scale home renovation and everything in between, we are here for you. If you're interested and need more information about home design, decorating, and renovating a beautiful home, Just contact us today! It's not only worth trying out but also affordable enough if you want to give your home a new look.