22/09/2021
Posted by:

webmaster

Category:

Blog Post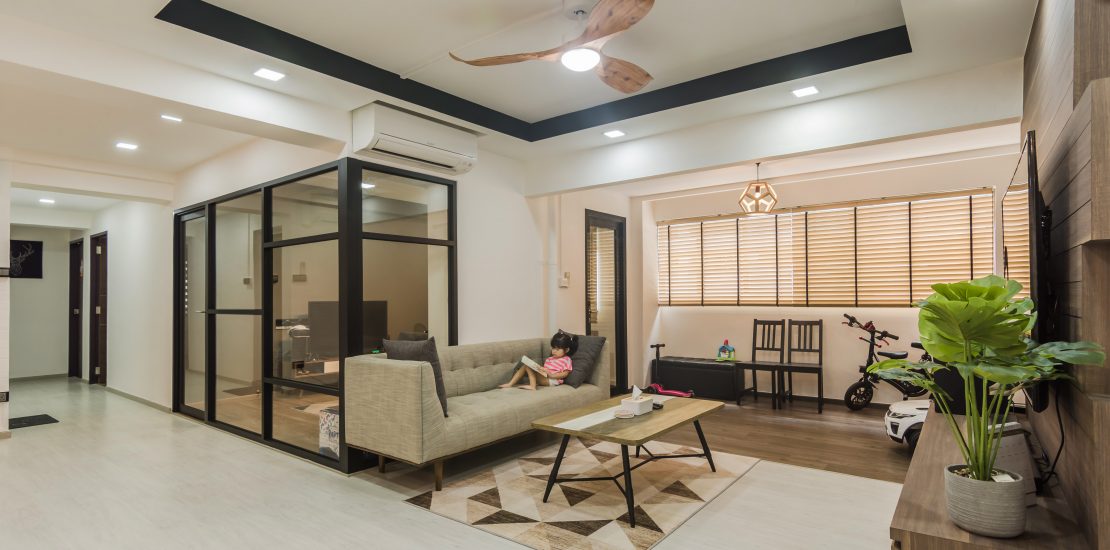 Renovating your home is a big job. It requires a lot of time, money, and energy to make it happen. But if you want to get the job done right (and on budget) then hiring a licensed renovation contractor like MyRenoDiary in Singapore is absolutely essential. We know how to navigate all the necessary regulations and legalities that come with this type of work so that everything goes smoothly for you, while staying within bounds legally speaking as well. Contact Us today!

What is a Renovation Contractor and why should you hire one.
Renovation contractors are in charge of all construction and remodeling. When a person is looking to do work on their house, they may think that anyone can handle the project.
That isn't necessarily true because only licensed professional renovation contractors have the skills necessary to complete the job right the first time. Whether you need to add space or update your home design, these professionals know how to get it done without causing damage or injury.
In addition, there are several city and state regulations that apply when working on a residential property. A renovation contractor knows this information which helps you avoid fines for doing work illegally since they also handle any permits needed before beginning a project. Try hiring an unlicensed contractor and see what happens!
The Risks of not Hiring a Licensed Contractor.
Renovations are a great way to fix up your old home or apartment. A licensed renovation contractor will have the know-how, skills and experience necessary to get the job done right the first time. But what happens when you hire someone who is not licensed?
Some of the risks include:
Fines that are given after building inspectors find out that work was done incorrectly or illegally

Not being covered in case of an accident by the renovation company's insurance

Increasing your homeowner's insurance premiums
These are just some of the consequences when you decide to hire an unlicensed contractor.
Hiring a licensed renovation contractor can make all of this go away. They will abide by safety standards in order to keep you and your family as safe as possible. They will also be able to give you a full list of all the work that they do, which is essential for insurance purposes.

Why Hiring a Licensed Renovation Contractor is important?
They may know what they're doing if they're licensed and experienced
They can help you with all your insurance needs

You won't have to worry about dangerous or shoddy workmanship

Having peace of mind during the renovations might make the process more enjoyable
Hiring a licensed renovation contractor like MyRenoDiary in Singapore, is one of the most important decisions you will make when it comes to your home's renovations. Luckily we are available to assist homeowners with their home renovation needs.
We know how to navigate all the necessary regulations and set-ups in order to keep our customers safe during renovations. One of these regulations is third party home renovation insurance, which insures any damage that could occur while you are renovating your home.
This ensures that you can rest easy while we're working on your home, knowing that you won't be held liable for any damages should they occur while we're working on it.
Another reason hiring a licensed contractor is important is because only licensees have met the requirements needed to perform renovations safely and effectively.
We possess the skills and qualifications required for completing safe worksite operations, minimizing noise disturbance at work sites, handling hazardous wastes correctly (i.e., asbestos), providing adequate fall protection on work sites, and complying with all necessary regulations (i.e., ventilation, dust containment).
This ensures that you know your interior renovation is being done right, that it will be completed in a timely manner, which allows you to get on with your life.
Most Asked Question:
What are the qualifications for a contractor to be licensed?
A licensed contractor must first apply for an apprentice license, or demonstrate four years of experience. They must also have completed all necessary apprenticeship training hours.
What should you do before hiring a contractor?
You should do research on your specific needs before hiring a contractor. Make sure that you're comparing apples to apples! Also, make sure that they are insured and bonded according to whichever state they work in.
When is a renovation contractor required?
Renovation contractors are usually required for work that includes making alterations, improvements, or additions to buildings. Remodeling work that doesn't alter the building's structural integrity is exempt from needing a license. 
However, the following types of work typically require a contractor:
Adding an outdoor walkway

Turning concrete to gravel

Building an addition onto your house
What kinds of contractors are there?
There are many different kinds of contractors who specialize in many different kinds of jobs. For instance, if you need help installing new windows in your house, you may hire someone who specializes specifically in window installation. This type of worker would be called a window installer – also known as a framer or rougher.
If you need help refinishing a hardwood floor, you might hire a workers who specializes in this type of work, called a floor sander. A worker who specializes in insulating your home might be called an insulator.

Contact information for MyRenoDiary in Singapore.
We are a team of local interior designers of My Reno Diary, constantly try to restore your house utilizing cost-effective interior designs and the newest appeal to property owners or investors in Singapore!
The largest showroom showcases at Gambas allows us to offer support from our reliable suppliers and the amount of remodeling work near the wholesale pricing of our Singapore! Casetrust is also accredited by our design company with a 100% deposit money back guarantee on all renovation Singapore packages.
We have more than 10 years experience in the team of experienced interior designers and ex-contractors, and we optimize house refurbishment through intelligent interior designs. for more information, Contact us by visiting our website.