10/06/2022
Posted by:

webmaster

Category:

Uncategorised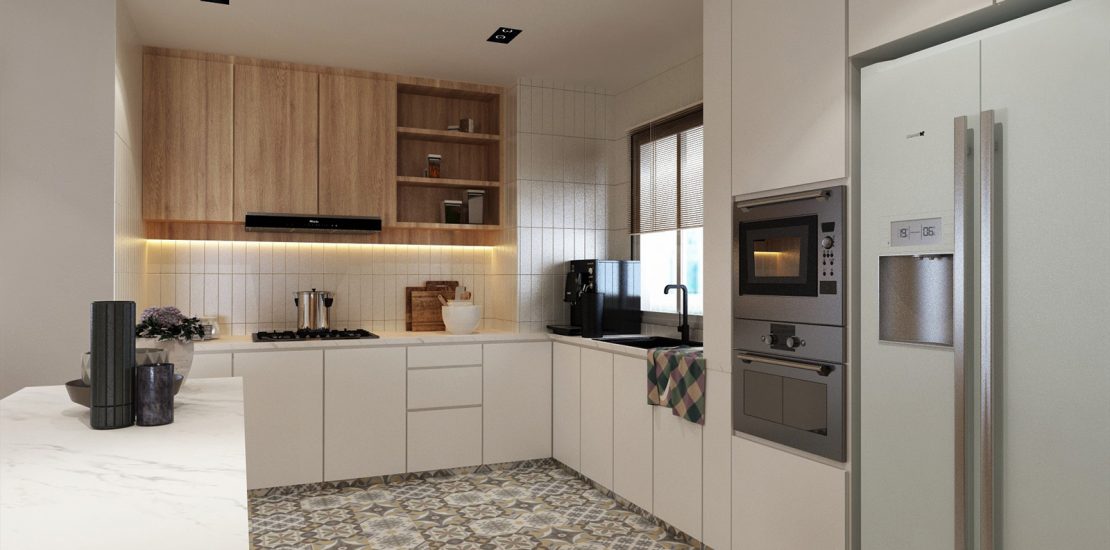 It's no secret that living in a high-rise condo or apartment is expensive. But what if we told you that the perfect option for you could be a traditional HDB flat all without breaking your bank account? So you thought open concept kitchens were just for ultra-high-end homes and luxury apartments? You'd be wrong! 3 room HDB design Singapore with open concept kitchens are extremely popular amongst young couples and young families who want to enjoy open and modern living spaces.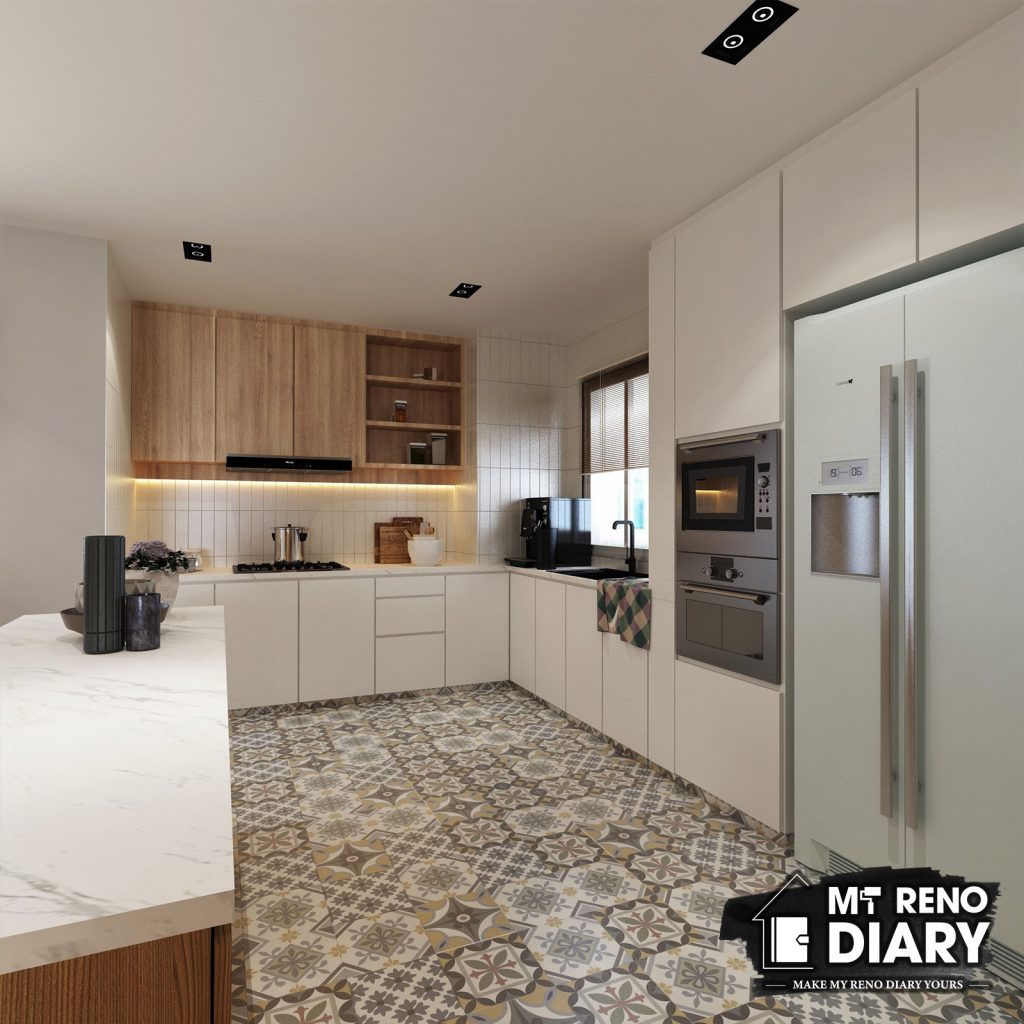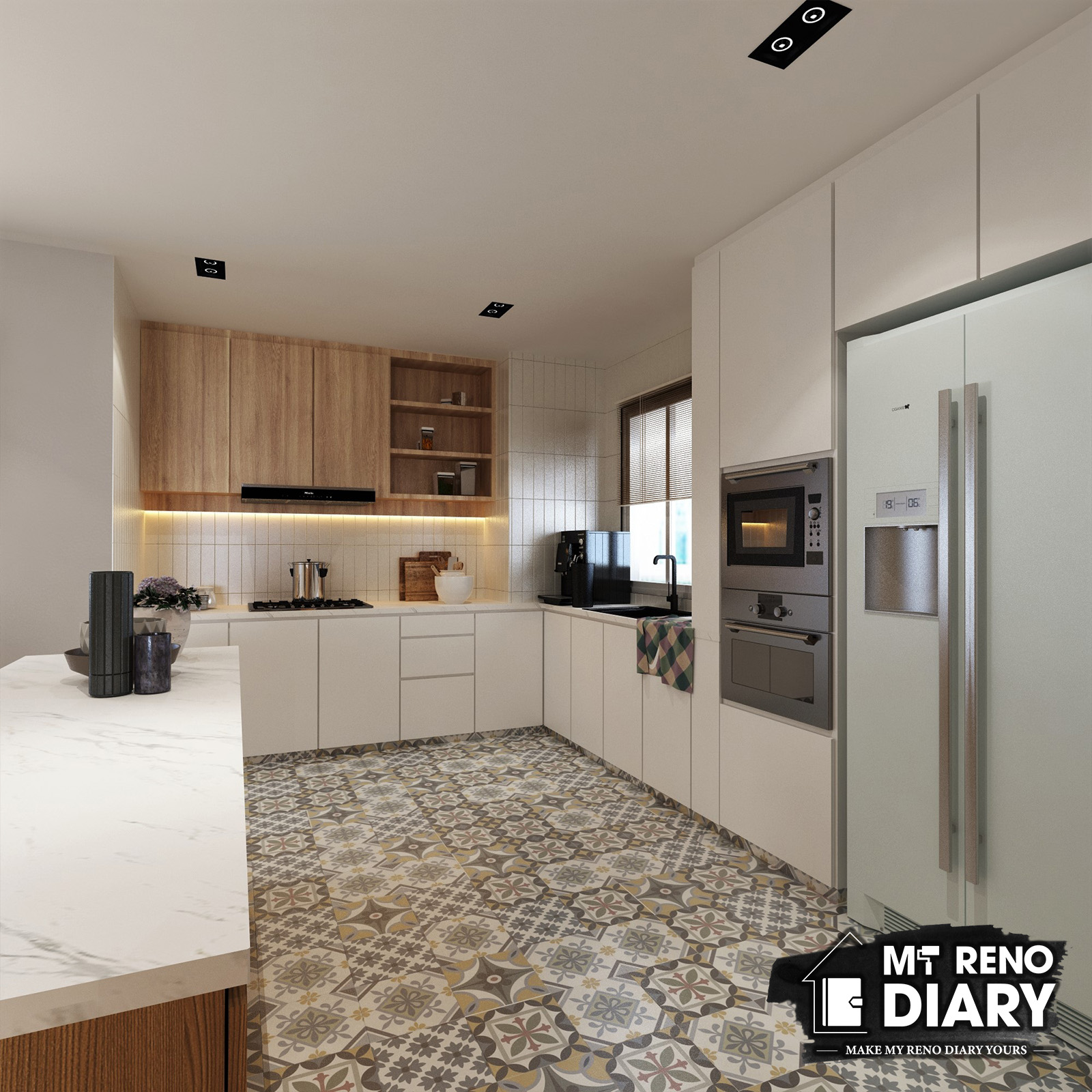 What is an open concept kitchen?
This indicates that the kitchen is open to the living room or family room, with little to no distinction between them. The partitions between the kitchen and the dining room or the living room are usually demolished. The kitchen has become more open and connected with the living area and/or dining room during the past several years. Family and friends are welcome in today's trendy kitchen.
The open concept kitchen is becoming a popular choice for Singapore home owners. It provides an open plan living space, which offers more space and comfort for your family. However, this type of kitchen does come with its own set of challenges and advantages.
Benefits of having an open kitchen
It saves space and is perfect for flats with small living spaces.
An open kitchen provides easy access to your living area and front entrance.
If the kitchen isn't enclosed, couples may have more open conversations.
Keeping a clean kitchen is a must when you have an open concept kitchen.
When it comes to space planning, an open style gives you more options.
If you want to socialize, open kitchens are ideal since they make serving your visitors easier.
For parents with young children, open kitchens make it easier to keep an eye on them as they prepare.
Closed kitchens can seem like the interior of an oven in Singapore's hot and humid atmosphere; an open kitchen is much cooler to cook in.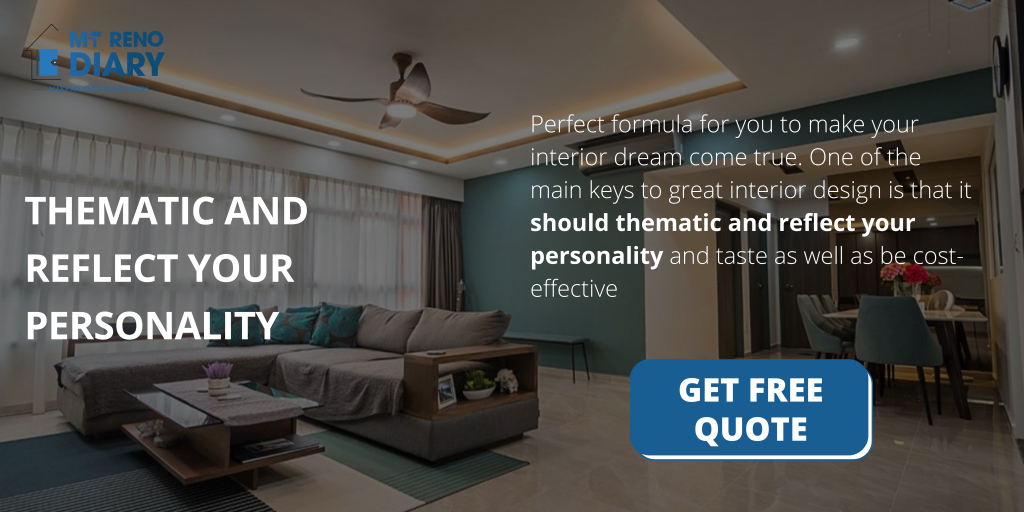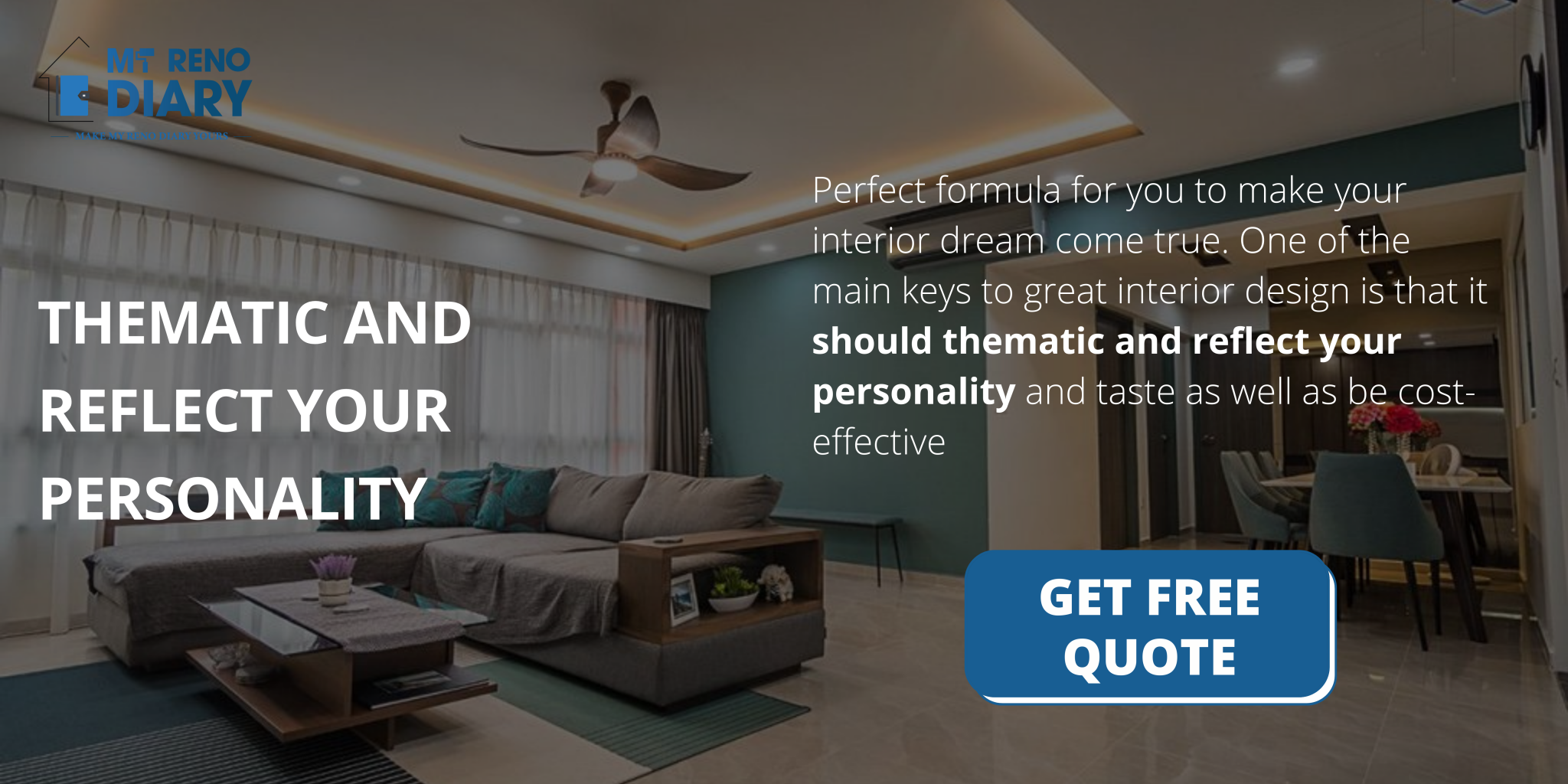 Open Concept Kitchen Ideas For HDB BTO
Semi-Open Concept Kitchens
Semi-open concept kitchens may be the best option for you if you like the option of closing your open concept kitchen. Choose between hinged or sliding glass doors to keep the cooking gasses out of the living area while maintaining a sense of openness. It can be neatly tucked away when not in use.
Depending on your house décor, you can pick between frameless or framed glass doors. Consider frameless glass panels if you want a smooth and beautiful design. Black frames are a wonderful choice for an industrial and contemporary design. Instead, opt for white frames if you want something light and airy.
Built-In Banquette Open Concept Kitchen
Consider installing a built-in banquette in your kitchen for a cozy and relaxing eating experience! These chairs not only serve as storage (look at all those shelves! ), but they also eliminate the need for a separate dining area. Choose patterned and vibrant upholstery fabric to create a distinctive banquette.
Kitchen Peninsula Breakfast Bar
A kitchen peninsula is a great alternative to a kitchen island for those of you who live in a 3-room BTO flat with limited space. A peninsula, unlike a kitchen island, is attached to a wall on one side and serves as an extension of the kitchen.
A peninsula provides additional space for food preparation, storage, and even dining! You can save space by using the peninsula as a dining area instead of purchasing a separate dining table.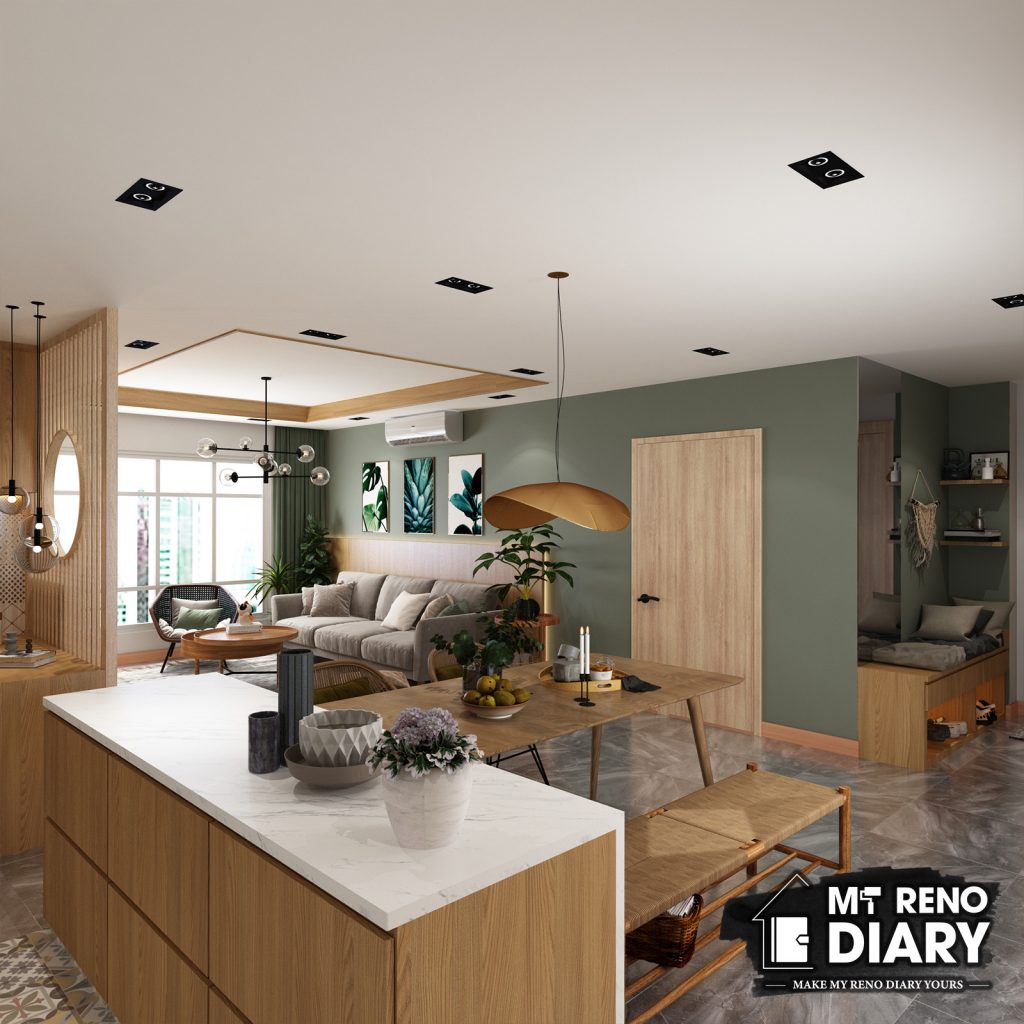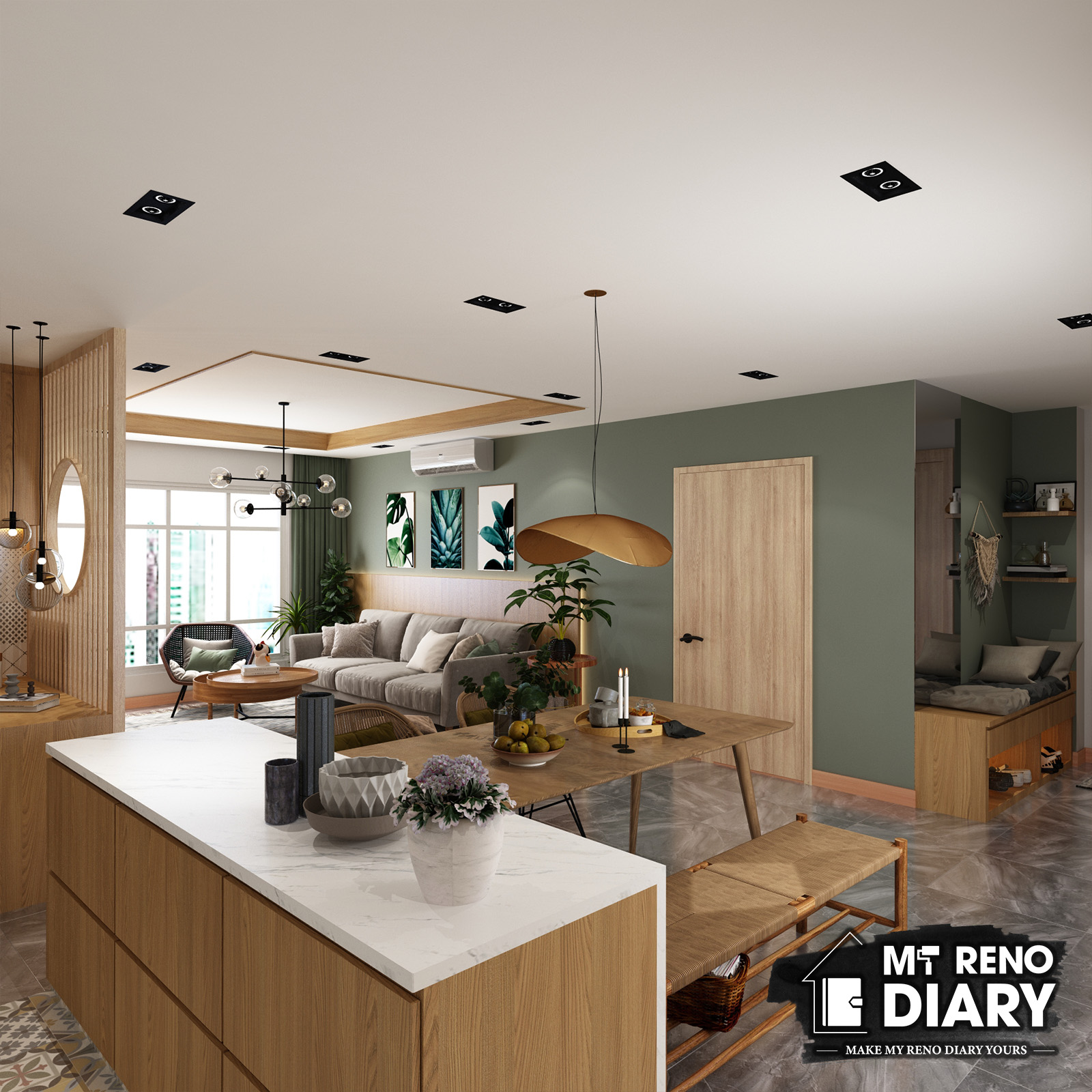 The Wet & Dry Cooking Areas
Another popular trend among homeowners is to divide their kitchen into two sections: dry and wet cooking areas. The sink, cooking burner, and cooker hood are all positioned in the wet cooking area. The cooking smells will be confined within the enclosed chamber as you prepare a delectable meal.
On the other hand, food preparation takes place in the dry cooking area. The fridge, oven, and kitchen island/peninsula are frequently found there, making it a perfect place to socialize with your guests while you prepare the meal.
Glass Partition
A glass partition for open concept kitchen HDB keeps odors in the kitchen to a certain extent confined. It also guarantees that the arrangement is neat and tidy without taking up too much room.
Your kitchen is not just about cooking. It's also a place where you do more than eat. It's a place to relax, hang out and connect with friends and family. With its remarkable design, MyRenoDiary can design your open concept kitchen and create an excellent environment in your HDB kitchen. Click here for more information and your HDB kitchen renovation package.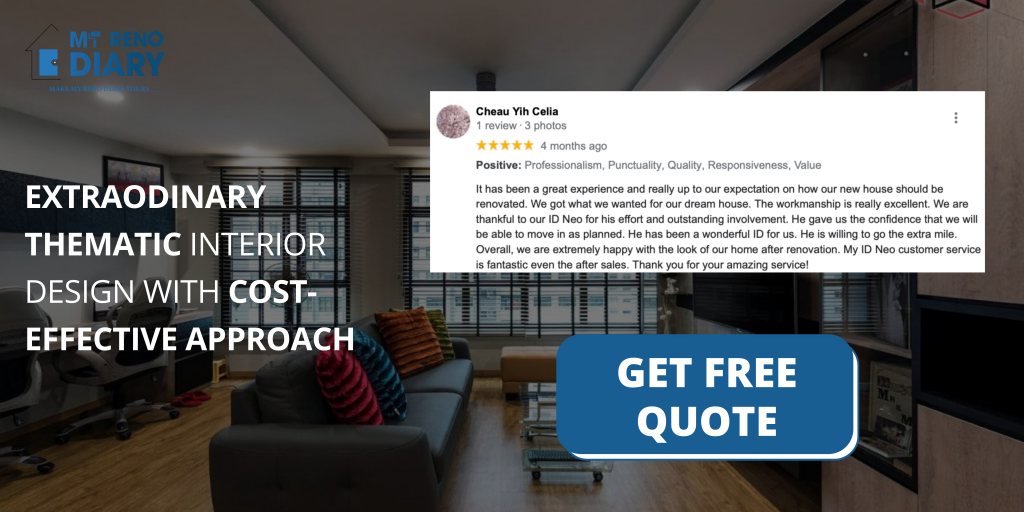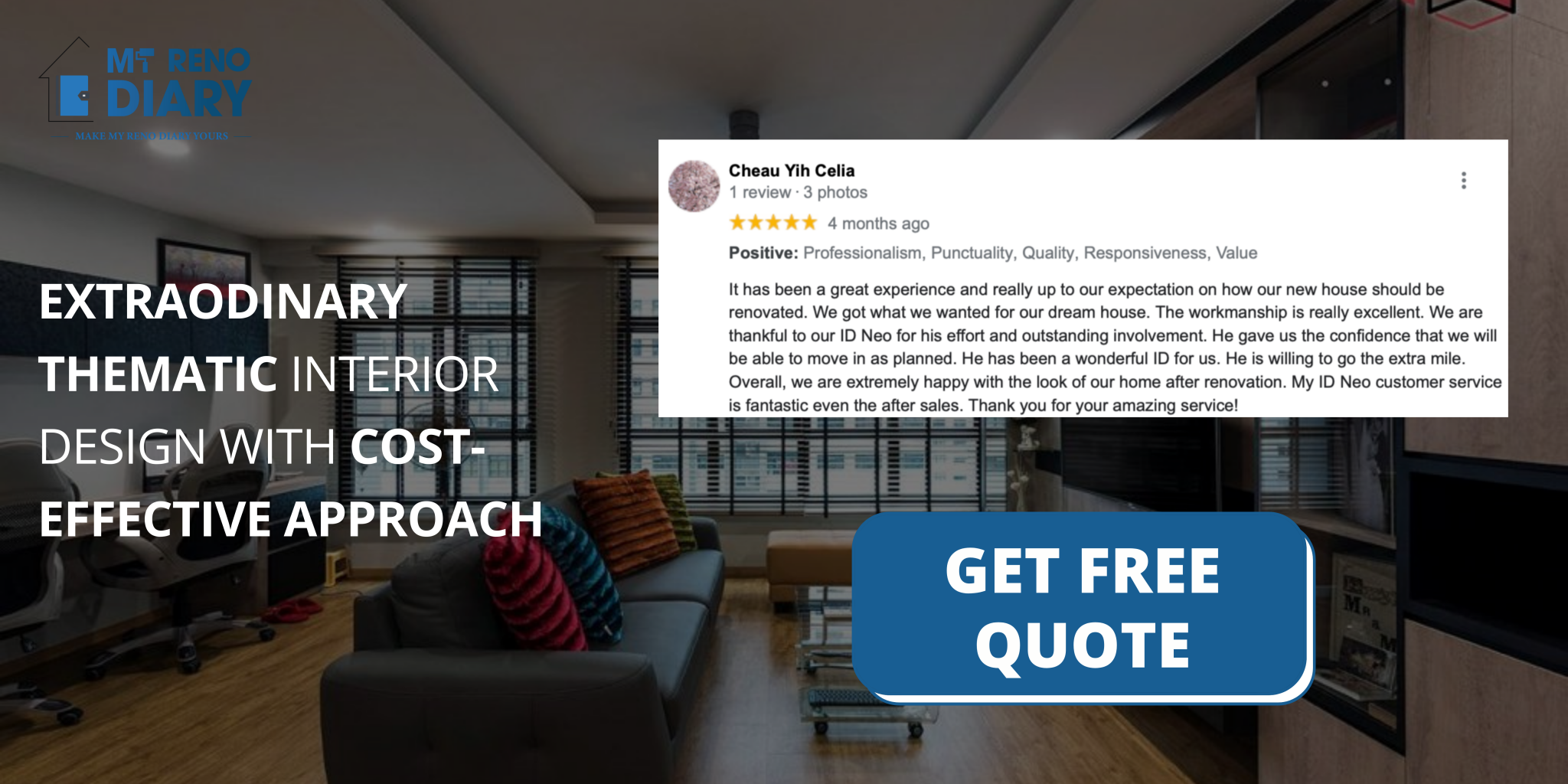 Thematic and reflect your personality
MRD Singapore is the perfect formula for you to make your interior dream come true. One of the main keys to great interior design is that it should thematic and reflect your personality and taste as well as be cost-effective.
With so many styles, trends and designs to choose from, it's hard to decide which one to go for. With MRD, you can definitely prevent this situation and get the best dream design you ever wanted but better. No more stress, contact us here to solve your interior problems.