06/06/2022
Posted by:

webmaster

Category:

Uncategorised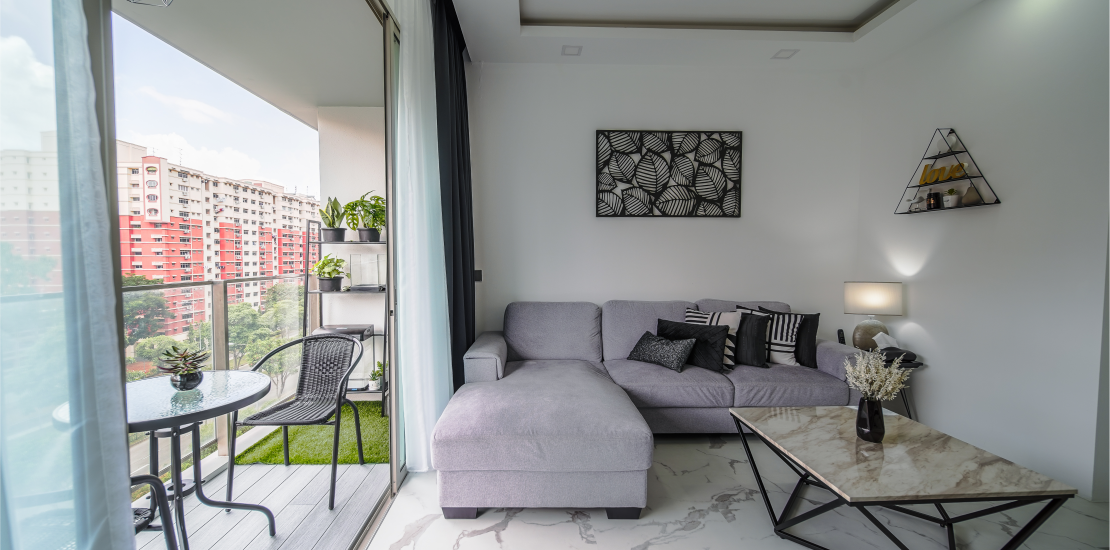 A living room is not just a place where you relax but also a place to show off the stuff you love. If you have a modern home, you can easily decorate your living room and make it look amazing without spending too much. With the trend of minimalism taking over the world, it makes sense that modern living room ideas would start to become more minimalist as well. If you're not sure where to start when decorating your living room, don't worry! We've put together this collection of ideas for you. From small and stylish additions to big and dramatic changes, we've got lots of great ideas to inspire you!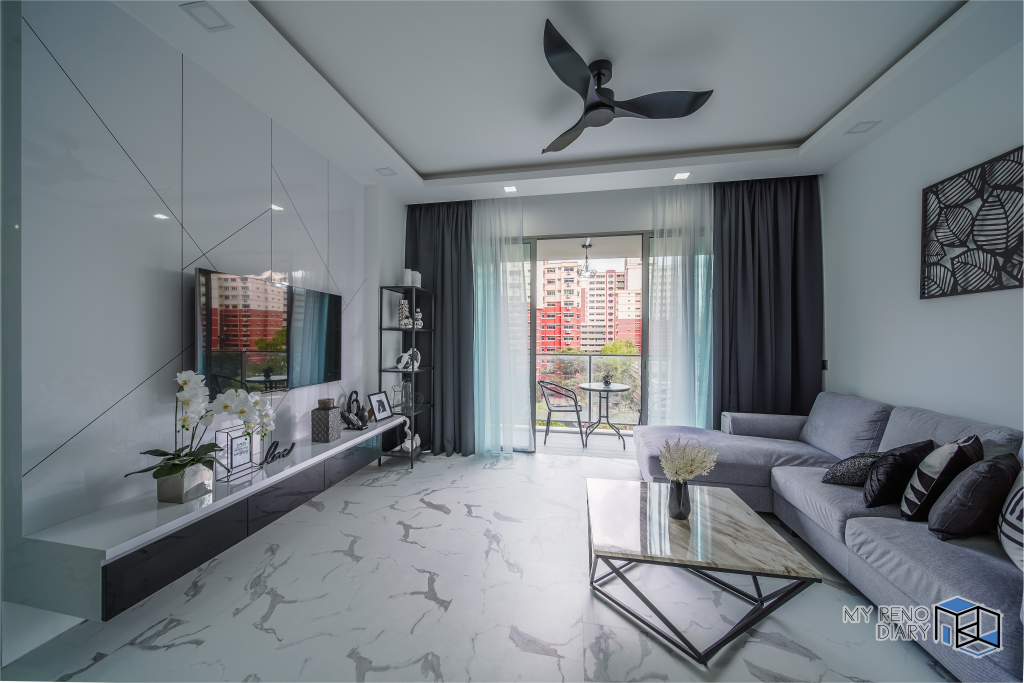 Modern and Transitional Living Room
A modern living room may benefit from a traditional and neutral color palette without sacrificing the wow factor. In this imaginative modern area, notice how the navy blue accent chairs and beautiful cushions contrast with the soft gray furniture.
Black and White Living Room
Almost every place seems more contemporary when black and white are used together. This magnificent living room makeover exemplifies the power of this combination. The white ceiling and accent pieces contrast wonderfully with the massive black floor-to-ceiling fireplace. Thanks to black and white geometric walls, this nearly monochrome modern living room featured on Homepolish puts the "D" in drama. Metallic embellishments are always cutting-edge. Copper, the trendy metal of the moment, gives a touch of class.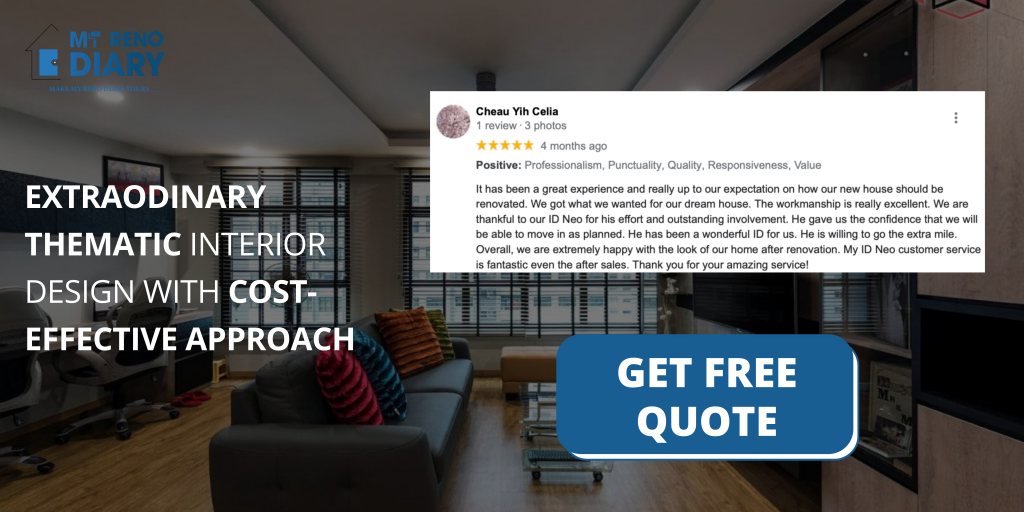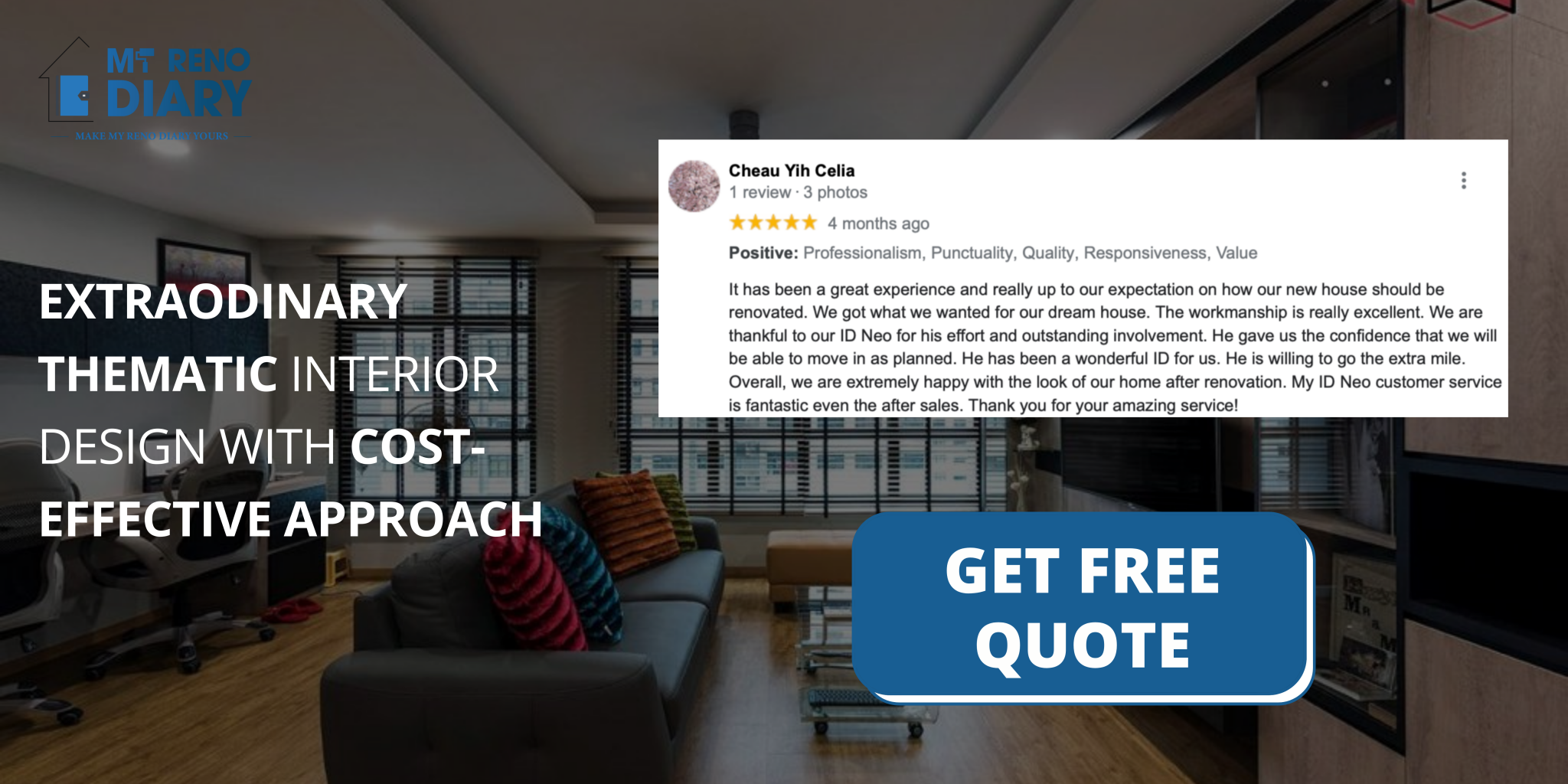 Marble Accents Living Room
As illustrated in this marbel gorgeous restoration, stone and marble have a place in a modern living room. An ultra-modern fireplace is encircled by black and white marble from floor to ceiling.
Mid-Century Modern Living Room
With enduring style in mind, create a modern living room. A planter living room divider separates the main living area and adds beautiful vegetation to the space. The pleasant tone is created by low-profile furnishings with a nostalgic, mid-century vibe. The timeless items are both comfortable and uncomplicated, which are both traits of contemporary style. Above it all is a statement light fixture that gives the classic chandelier a modern twist.
Airy and Bright Modern Living Room
When most people think of modern living romm décor, two things spring to mind: bright and airy. And this light-filled living area exemplifies that idea. The primarily neutral-toned area is enlivened by flashes of color. The enormous artworks on the walls add to the lively atmosphere. It's worth noting that modern interiors may incorporate a variety of furniture types, such as the spindle farmhouse chairs arranged around the Saarinen "Tulip" dining table. ​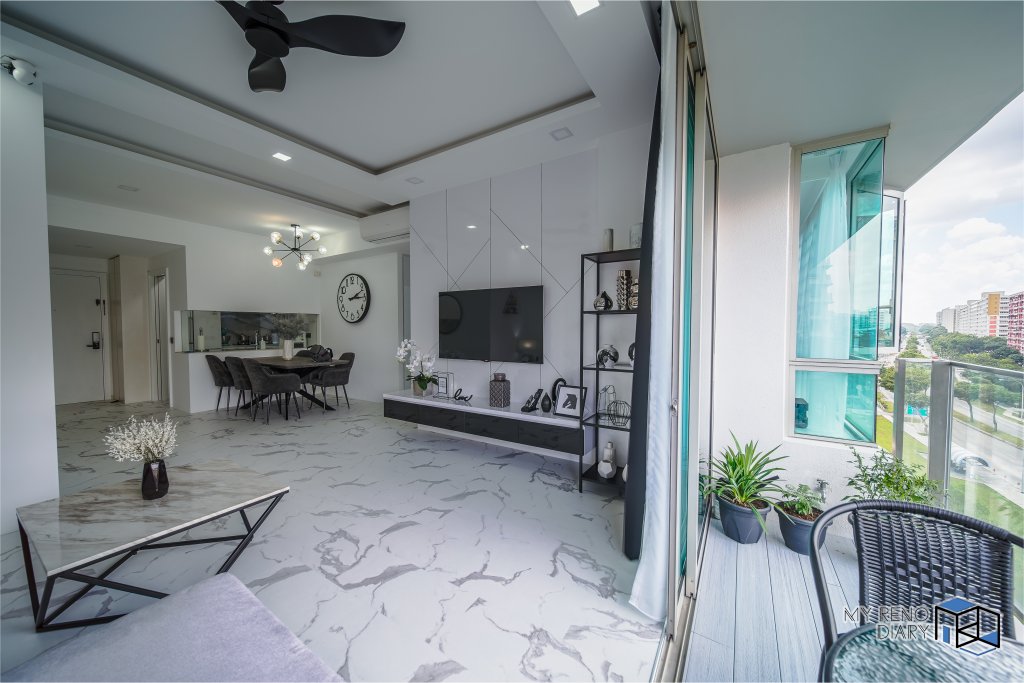 Colorful Furniture
In a modern living room in a Parisian-inspired Montreal apartment, we appreciate the bold combination of ochre, pale pink, and violet. The bright furniture contrasts beautifully with the stark white walls. It's a little offbeat take on modern design that's bang on trend.
Bring The Outside In
Traditional contemporary residences include large, floor-to-ceiling windows. In her "contemporary organic" project, the interior designer nailed the aesthetic brilliantly. You won't be able to replicate this identical appearance in your living room without building, but you can leave your windows open to allow more light in.
If you are looking for a modern living room in Singapore, MyRenoDiary will be a good place to start. We're an accredited business, based on our reputation and the customer reviews we've received. We have many years of experience in the renovation industry and can help you create the perfect modern living room for your space.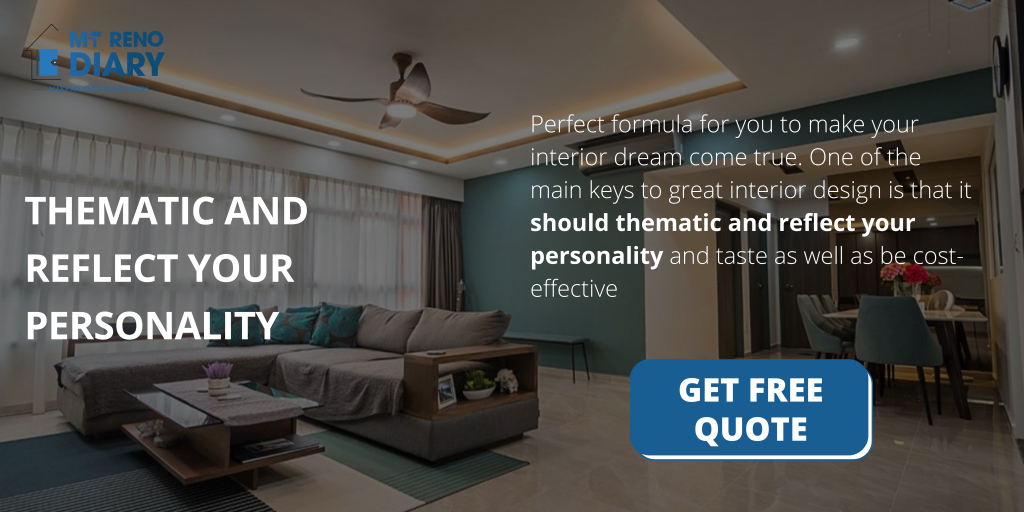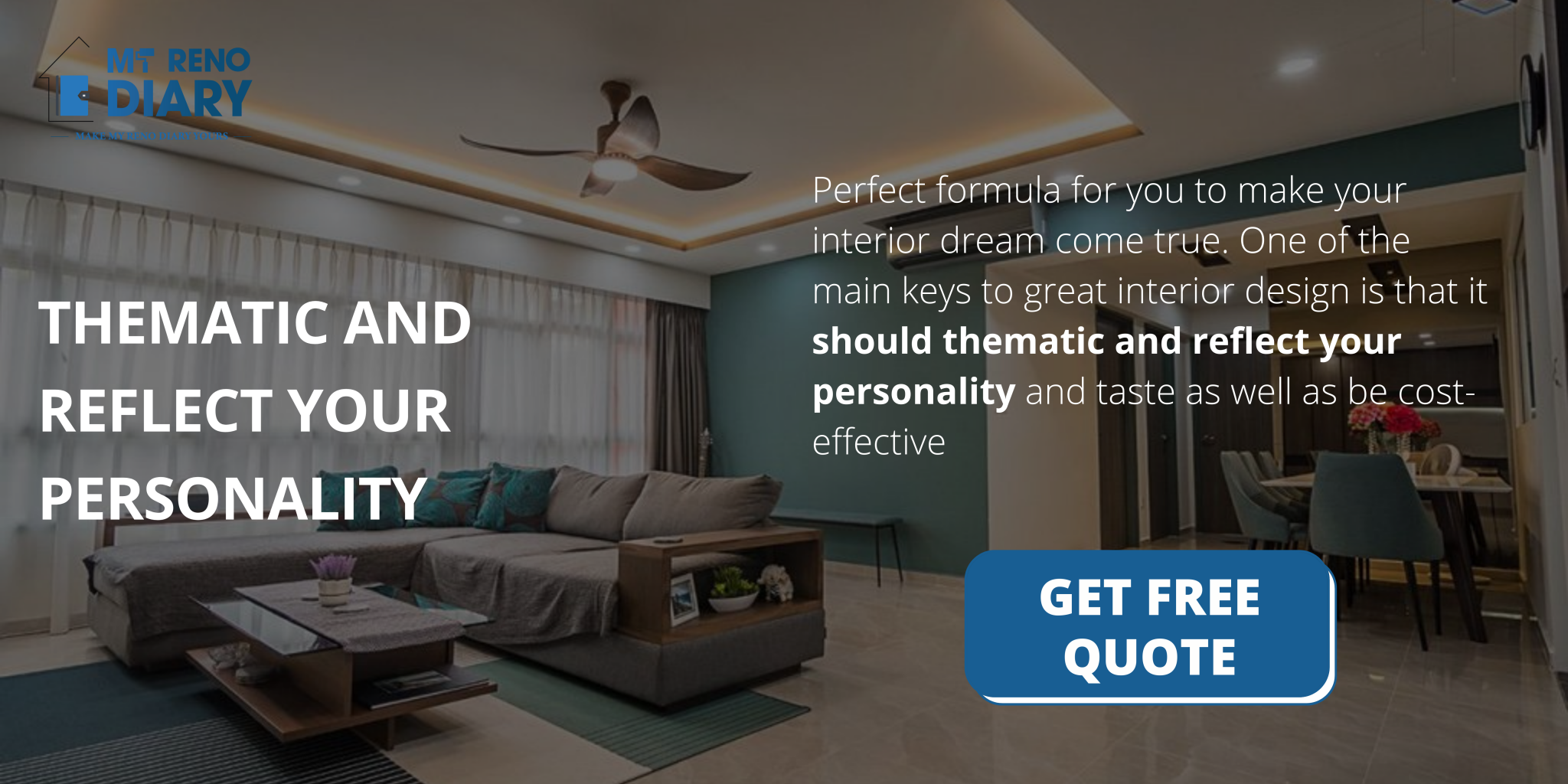 Thematic and reflect your personality
MRD Singapore is the perfect formula for you to make your interior dream come true. One of the main keys to great interior design is that it should thematic and reflect your personality and taste as well as be cost-effective.
With so many styles, trends and designs to choose from, it's hard to decide which one to go for. With MRD, you can definitely prevent this situation and get the best dream design you ever wanted but better. No more stress, contact us here to solve your interior problems.