14/01/2022
Posted by:

webmaster

Category:

Uncategorised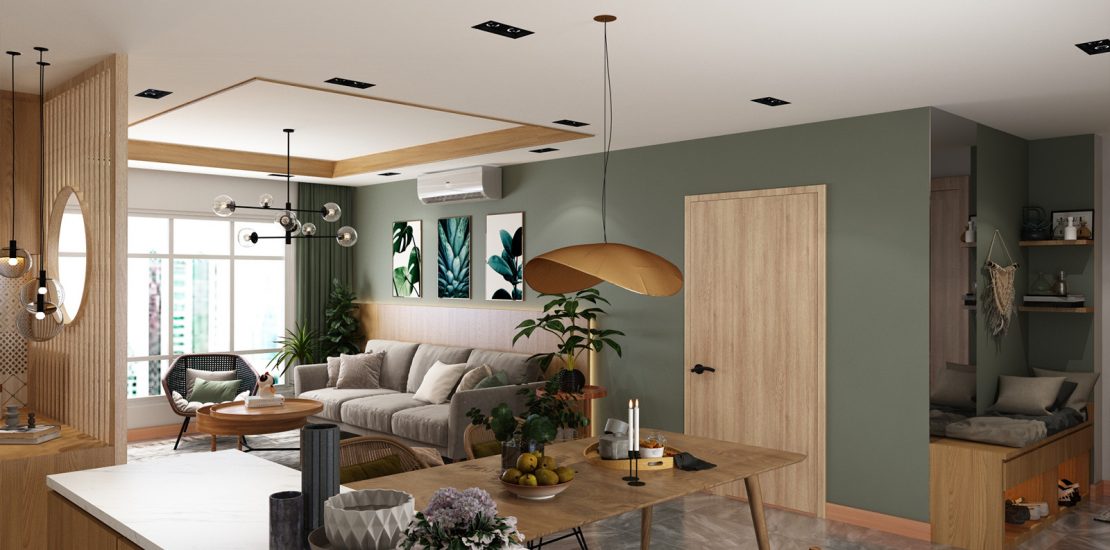 Which one do you like best? Marble, granite, quartz, glass? Which one is the best option for your kitchen countertop?
Choosing a new kitchen countertop can be one of the most difficult decisions you will ever make. It is important that you choose wisely because you don't want to regret this decision in 10 years time when you are looking for a kitchen renovation. If you are a homeowner who is looking to have your kitchen countertop renovated in Singapore, there are a few things you need to think about before choosing which type of countertop to go for.
If you are having trouble deciding between the different types of countertops available, then you need to do some research. You need to learn more about them so that you can make an informed decision. Otherwise, you may end up picking something that looks good, but doesn't fit the overall look of the space you are in.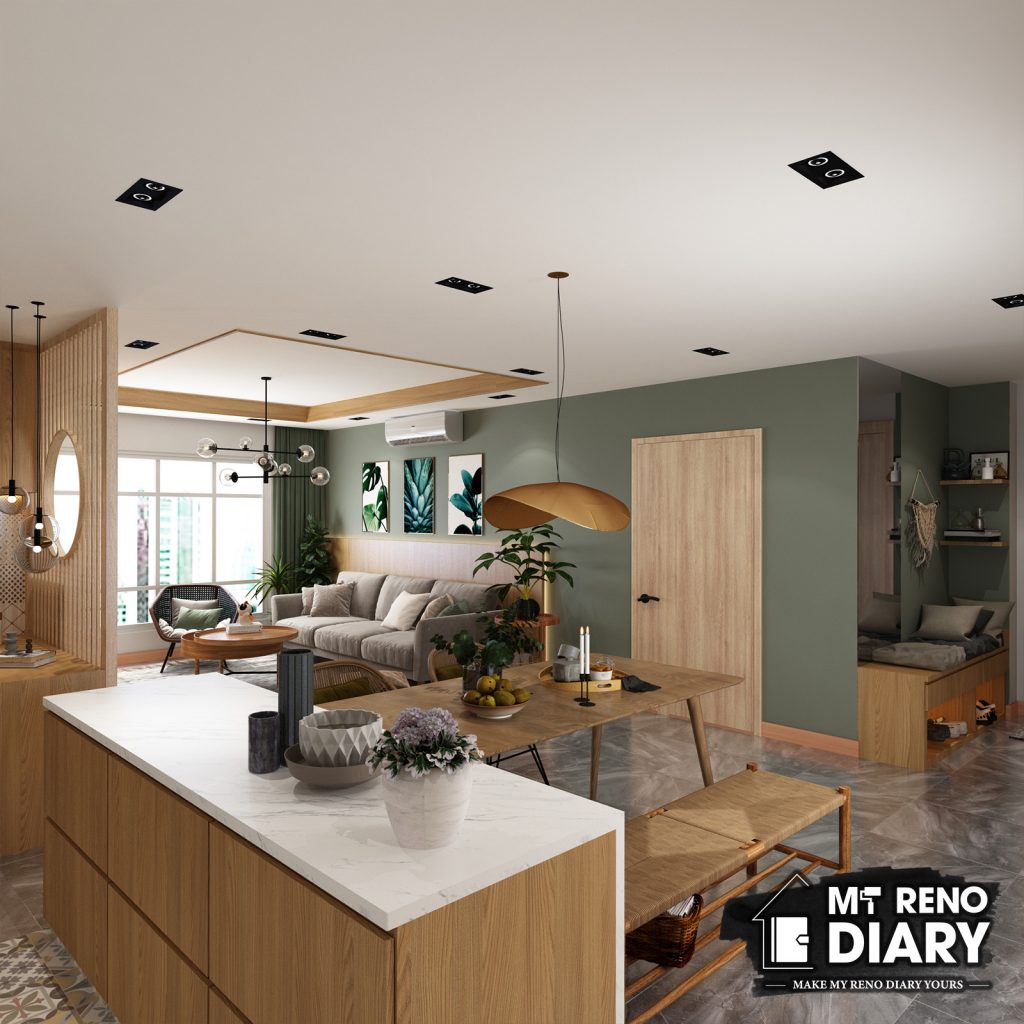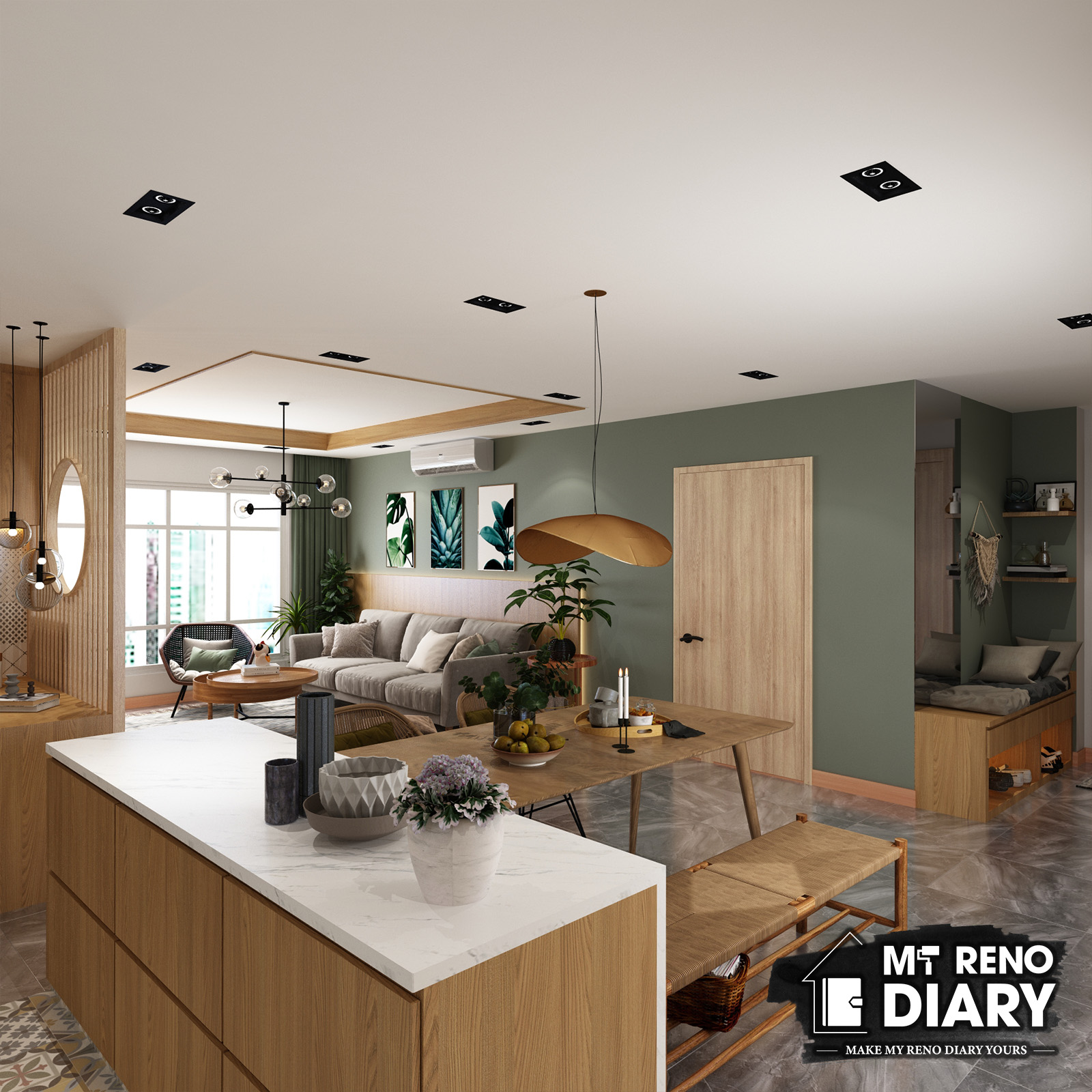 In this article, I'm going to walk you through a detailed process on how you can choose the perfect kitchen countertop for your new kitchen.
What makes a good kitchen countertop?
A good kitchen countertop is not only the can be used to prepare meals. The surface should be clean and easy to work on. It is also important that the countertop is sturdy, durable, and can hold a lot of weight. The countertop should also be easy to maintain, stain-free, and easy to clean. There are many different types of countertops available in the market today.
Some are made from granite, some from quartz, some from laminate, and some are even made out of concrete. Choosing the right countertop for your kitchen is crucial to the overall look of the kitchen. In order to replace kitchen countertops in Singapore, you need to consider several factors.
Factors to Consider
Your first step is to know exactly what you want for your kitchen renovation Singapore. You need to have a clear idea of what you like and don't like in a kitchen and what your priorities are. You also need to think about your budget as well as what style of kitchen you want, whether it be modern or traditional.
You should consider choosing a countertop that will last the longest, and be scratch resistant, to help you avoid spending money on replacement. Some countertop materials are also able to withstand heat damage and are more durable than others.
You'll also have to consider your budget. If it's a big purchase, it's important that you think about the type of material that best fits your needs. You'll probably have to settle for something that's not as beautiful as the real thing. But in the end, you'll have a well-designed and useful piece of furniture that will add character and function to your kitchen.

What Kind of Kitchen Countertop Material Should I Use?
There are several kitchen countertops that you should consider before renovating or choosing your kitchen countertops. There are:
Quartz, is pretty resistant to heat compared to other materials, and will not warp if placed under high heat. However, using a trivet will help you avoid any damage to your countertop should the heat from a hot pan or dish become too intense.
KompacPlus, is scratch-resistant and non-porous, so it looks good no matter where you use it. It comes in a wide variety of designs, including some that mimic the look of wood or slate, as well as some that imitate cement.
Granite, is a very heat-resistant stone for kitchen countertops materials Singapore. It can withstand heat up to approximately 1200 degrees Celsius, which is far hotter than a pan taken straight from the stove. Granite should never be used directly on the stove or in the oven because it can break if exposed to such high temperatures.
Solid, surface is solid. It can also be bent and curved into odd shapes, which makes it ideal for creating curves in surfaces such as islands and tables.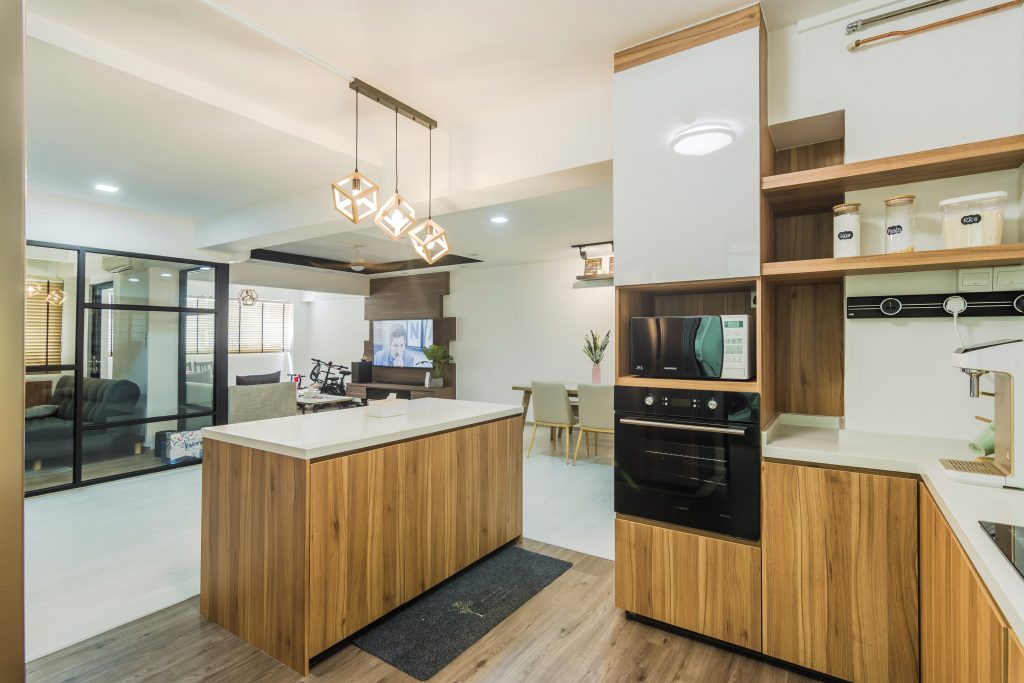 Stainless steel, modern and looks beautiful. It's hard to go wrong with stainless steel. It's even easy to clean and can be used for almost any kitchen or bath countertop. However, it's expensive compared to other kitchen countertops Singapore price.
Tiles, the right material f you want to add an extra kitchen surface that will last longer than laminate or solid surface, go for tiled countertops. They are inexpensive, heat resistant, and easy to maintain. You'll likely need to do a little extra work with them, though.
Concrete, concrete countertops have an industrial, unfinished feel. They have an interesting look, but you should be careful to avoid spilling liquids on them. You can easily seal them, however, which will prevent staining.
Marble, is extremely beautiful, with none of the shortcomings that come with other materials. It's almost impossible to get scratched, chip, or have it kink, and it takes very little work to keep it looking its best. The only downside is that they're not stain-resistant, and acid foods can dull them over time.
In conclusion, each of this material has their own benefit and deficiency before you replace kitchen countertop Singapore. 


Choosing kitchen countertops can be overwhelming. Whether you are looking for a sleek and modern kitchen or one that is warm and inviting, there are so many choices to make. The trick is to keep the budget in mind while keeping the environment and taste in mind. But there's no need to be stressed out! With my RenoDiary it's simple to find the perfect countertop for your space and budget. I do all the research for you and hand-select only the best options available online so you don't have to waste any of your precious time on this project!