12/10/2021
Posted by:

webmaster

Category:

Uncategorised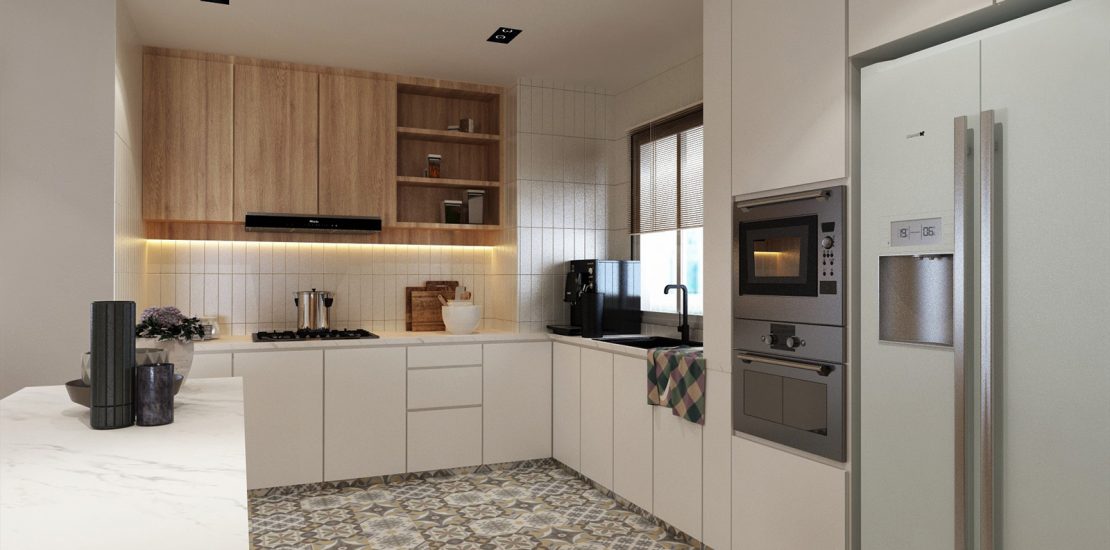 Renovating commercial space is an inevitable process. Whether it be a quick-fix or a full blown remodel, commercial spaces need to be updated with the needs of modern society.
This article will give you information and strategies on how to successfully renovate commercial space in Sembawang Singapore. This includes everything from getting your commercial property ready for renovation to what to do after your commercial space has been renovated.
We also provide some very helpful tips that will help you avoid common pitfalls when renovating commercial property in this area. So without further ado, let's get into the details!

Renovating commercial space in Singapore.
Whether you're looking for a quick fix or want to embark on a full-blown remodel, commercial renovation can be done successfully with some planning and organization. Several office renovation Singapore have failed their owners because they were not planned ahead of time; do your commercial space renovation works right by following these key insights:
You need to choose the office space renovation that is most appropriate based on the type of business and its current state. If your company is growing and requires more room, then expansion may be the way to go. 
If you need help figuring out what commercial space makes sense for your company, consider hiring property management professionals in Singapore to advise you. While this might seem like added expense upfront, it's likely going to save money in the long run.
In commercial space renovations, it's important to know what your budget is from the very beginning. This number may change as you begin to move forward with commercial renovation plans, but having a total spending limit will hold you accountable and ensure that you stick to a reasonable commercial renovation plan.
Try using a spreadsheet or other tool to start figuring out costs associated with commercial renovation. You can then calculate projected timelines for commercial renovation projects based on this number.
If your commercial building has not been renovated in many years, be aware that it could cause problems related to outdated systems and features. Not only might your employees feel more comfortable in a modern commercial building, but new layouts, equipment, and technology will make running business easier by boosting commercial productivity.
In commercial space planning renovations, you need to consider how your employees will feel about the work environment and the changes being made to commercial space. If they are surrounded by commercial renovation and new commercial features that they don't like and that place discomfort on them, then it's likely going to negatively impact commercial productivity. 
If your employees don't feel positive about commercial renovations, try designing commercial renovation plans around commercial ideas they are excited about. Commercial space planning renovations should not be done without consulting professionals in Sembawang Singapore. In commercial renovation, the most important part is making sure commercial project design and commercial construction are completed with safety as a top priority.
If commercial renovation is done without safety prioritization commercial commercial commercial commercial construction, it could cause commercial property damage and commercial accidents

How to successfully renovate a commercial property in Sembawang Singapore.
Renovation is not just about adding a new coat of paint or some wallpaper. It's about making commercial space that reflects the times, and gives us an idea of where we are headed as a society.
There are commercial renovation services Sembawang Singapore that work on commercial spaces for their clients – large businesses, small business owners, commercial property investors etc. For those who have commercial space to renovate several things should be kept in mind:
commercial renovation services Sembawang encourages commercial space owners to set aside funds for renovations.
Without enough money allocated for budgeting commercial renovation can quickly turn into a financial burden. So keep your budget realistic and make sure you allocate enough funds to cover all aspects of commercial space renovation.
Majority of commercial spaces in Singapore
Is set up for commercial activities and there is little to no storage space. So while commercial property owners may want to keep the same layout, commercial renovation services may recommend a change in the design and structure (i.e. bigger "storage" areas or more functional storage spaces).
Sembawang commercial renovation services understand that commercial properties have specific requirements when it comes to renovations. Commercial space owners who need professional advice on how best to renovate their commercial building can reach out to professionals at Commercial Renovation Sembawang for help, advice and support from experienced consultants.
Helpful tips that will help you avoid common pitfalls when renovating commercial property in this area.
– 1. Helps you know what questions to ask commercial renovation contractors before hiring them so that you'll have a smooth renovation process.
– 2. How long commercial renovations typically take, and how much it should cost for them to be done properly.
– 3. If commercial renovations are done properly, they can improve your property value by 25%, which is the amount of money that commercial real estate investors love to see when it comes to commercial space renovation in Singapore or any other country for that matter!
Now you know how commercial space renovation can give your commercial property that extra bit of value to make it more profitable for you as a commercial real estate investor. Whether you're looking to rent out your commercial property or turn it into the next big business venture, commercial space renovation is one of those processes that needs to be handled with care.
After all, commercial renovations are responsible for making a commercial building smell fresh and look bright so that every business has a great first impression on potential customers. So if this is going to help improve your chances of being successful in this area, what's stopping you from getting started right now?
Anybody who thinks commercial space renovation could apply to them should use this article as a guide until they find someone else who can help them out.

CONCLUSION
Commercial space renovation can be a daunting process for commercial property owners, but it doesn't have to be. Commercial Renovation Sembawang has the experience and expertise to guide you through commercial space renovations in Singapore or any other country – large businesses, small business owners, commercial property investors etc.
To ensure commercial space renovation is done properly, commercial real estate investors need to take the time and care necessary. You can get started today by reaching out to us. We MyRenoDiary could be your property consultant in Sembawang Singapore! Get in Touch with us today