23/11/2021
Posted by:

webmaster

Category:

Uncategorised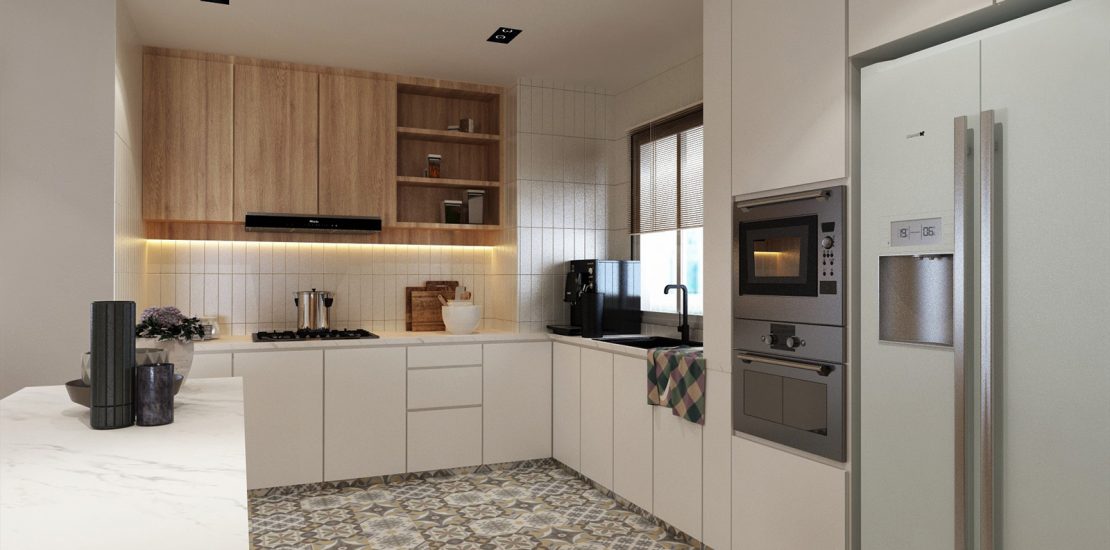 You want to renovate your kitchen, but can't find kitchen contractors in Singapore. It's hard to find kitchen renovation contractors that are reliable and affordable. You might have to spend hours on the phone or online trying to find a contractor who will work with your budget and timeline.
We've got you covered! Our kitchen remodeling company has been in business for over 10 years, we're fully licensed, insured and bonded so you don't have to worry about anything going wrong during the process of your kitchen remodel. We offer free quotes as well as financing options if needed so there is no reason not to contact us today!

1.Know what you want before hiring a contractor
You, as the client, are in charge of the process. Before speaking with contractors, think about your project goals, such as what you want it to look like, what amenities you want, and so on. If you are unsure how to translate your goals into specific features or products, hire a design consultant or a design-build firm that can assist you.
2.Get recommendations
Begin by asking your friends and family for recommendations, and then contact the National Association of the Remodeling Industry for a list of members in your area. You can also speak with a building inspector, who will know which home renovation contractors meet code requirements on a regular basis, or pay a visit to your local lumberyard, which sees contractors on a regular basis and knows which ones buy quality materials and pay their bills on time.

3.Do background checks
Even if a friend or relative has previously recommended a contractor, you should establish some minimum credentials. Obtain the full company name and address, and confirm that the company has a current state license and adequate insurance coverage. (This usually entails at least a million dollars in liability and worker's compensation coverage.) Obtain license and policy numbers, then confirm that they are up to date. Determine whether any formal complaints or legal actions have been filed or are currently pending.
4.Phone interviews
Once you've compiled a list, we recommend giving each of your prospects a quick call and going over the following questions to ask a contractor: 
Do they accept projects of your size? 
Is it possible for them to provide financial references from suppliers or banks? 
Can they provide you with a list of previous customers? 
How many other projects would they be working on concurrently? 
How long have they been collaborating with their subcontractors? 
The answers to these questions will reveal the company's availability, dependability, the amount of attention they can give your project, and how smoothly the work will go.
5.Meet in person
Choose three or four contractors based on the phone interviews to meet for estimates and further discussion. A contractor should be able to satisfactorily answer your questions and put you at ease. Because this person will be in your home for hours at a time, it is critical that you two communicate effectively. Don't, on the other hand, let your personality fool you. Before hiring a contractor, check with your state's consumer protection agency and your local Better Business Bureau to ensure they don't have a history of disputes with clients or subcontractors.
6.Examine a contractor's work history and habits
Some contractors are specialists, while others are generalists; therefore, make sure their skills are relevant to your project. Take the time to inspect their work in person, and look for three things: some resemblance to your project, high-quality materials and workmanship, and consistent client satisfaction. Keep an eye out for small indicators that indicate professionalism or a lack thereof. Are your phone calls returned within a reasonable amount of time? Are meetings and appointments kept? Do the company's vehicles and dress code demonstrate pride and cleanliness? Carelessness in these minor details may have a negative impact on work quality.

7.Make plans, get bids
You have a short list of contractors whose track records appear to be clean and whose work ethic appears to be responsible. It's time to stop looking back at previous work and start looking forward to your upcoming project. A conscientious contractor will require not only a complete set of blueprints, but also an understanding of what homeowners expect from a project and how much money they intend to spend. To compare bids, have everyone detail the costs of materials, labor, profit margins, and other expenses. Materials typically account for 40% of total cost; the remainder covers overhead and the typical profit margin of 15% to 20%.
8.Understand what you'll be paying for
Some companies provide free estimates, but if the project cost exceeds the estimate, contractors will most likely prepare (and charge for) a scope of work proposal. Typically, this proposal will break down the job budget into line-item costs for labor, materials, fees, and so on, or will at the very least provide specifics about the tasks the contractor will perform (such as demolition, installation, and cleanup) and the products that will be used. The proposal fee is frequently paid in advance and applied to the project cost if the bid is accepted. Contractors will usually give you a fixed bid, but some will charge you for materials, time/labor, and an administrative or overhead fee.This is sometimes a viable option, but it should be accompanied by a cap or some other provision to prevent cost overruns. 
Be wary of any contractor who demands cash or upfront payment for the entire project. Before beginning any work or making any payments, obtain a comprehensive written contract.
9.Set a payment schedule
Another important tip for hiring a contractor is to plan ahead of time a payment schedule. Payment schedules can reveal information about a contractor's financial situation and work ethic. If they want half the bid up front, they may be having financial difficulties or are concerned that you will not pay the rest after seeing the work. A schedule for large projects typically begins with 10% at contract signing, three payments of 25% evenly spaced over the duration of the project, and a check for the final 15% when you feel every item on the punch list has been completed.
10.Keep contract details in mind
A contract should include start and completion dates, information on applicable building permits and fees (typically handled by the contractor, but legally your responsibility), a description of what products and services the contractor will provide, payment terms, subcontractor issues (such as license and insurance verification and warranty of workmanship), and the consequences of default by either party. A contractor's failure to pay subcontractors is an example of a default; the contract should protect you from liability if this happens.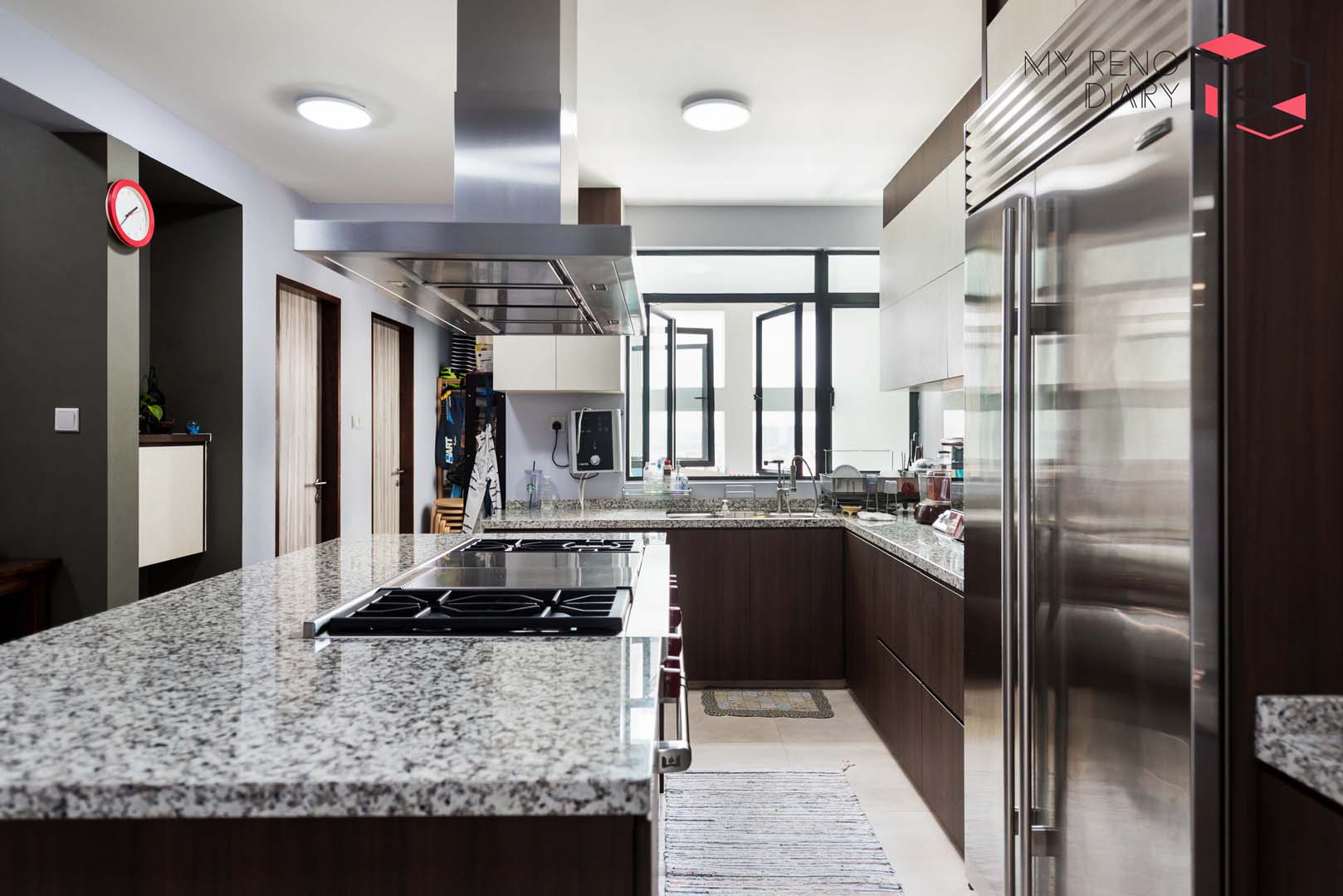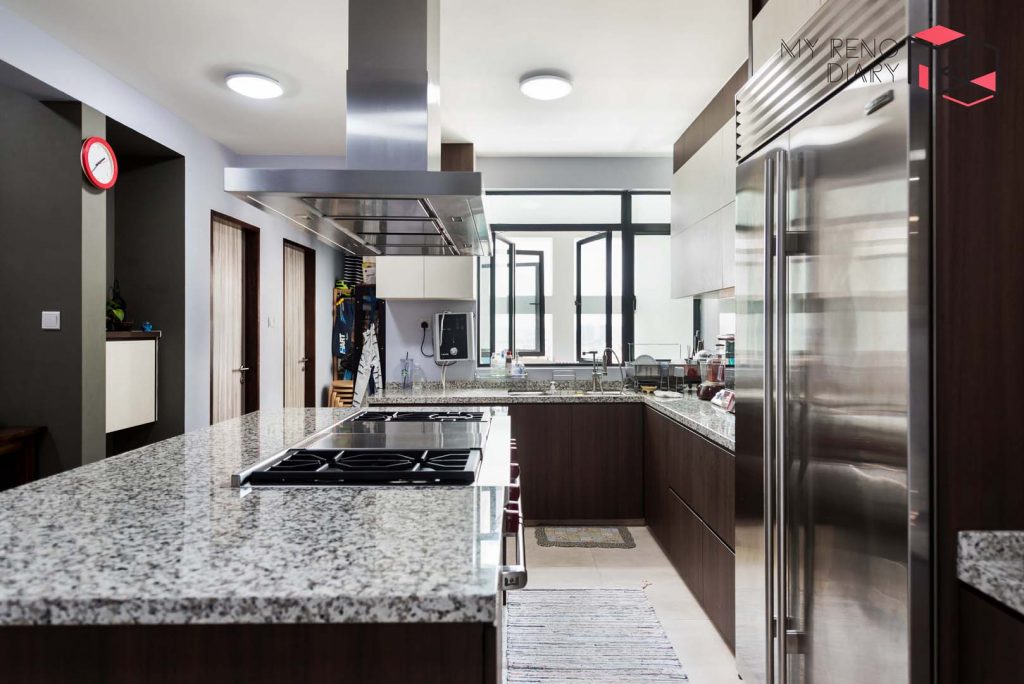 Are you planning a kitchen renovation?
If so, considering hiring a kitchen contractor in singapore.
My Reno Diary is the kitchen expert in Singapore and has helped clients with kitchen renovations for many years. We've renovated kitchens all over Singapore, so no kitchen is too big or small. We'll work with you to find the budget that fits your needs, and if it requires an architect than so be it. You can ask My Reno Diary on how to save money during kitchen renovation in singapore. So if you are looking for kitchen renovation tips, do not hesitate to call them!